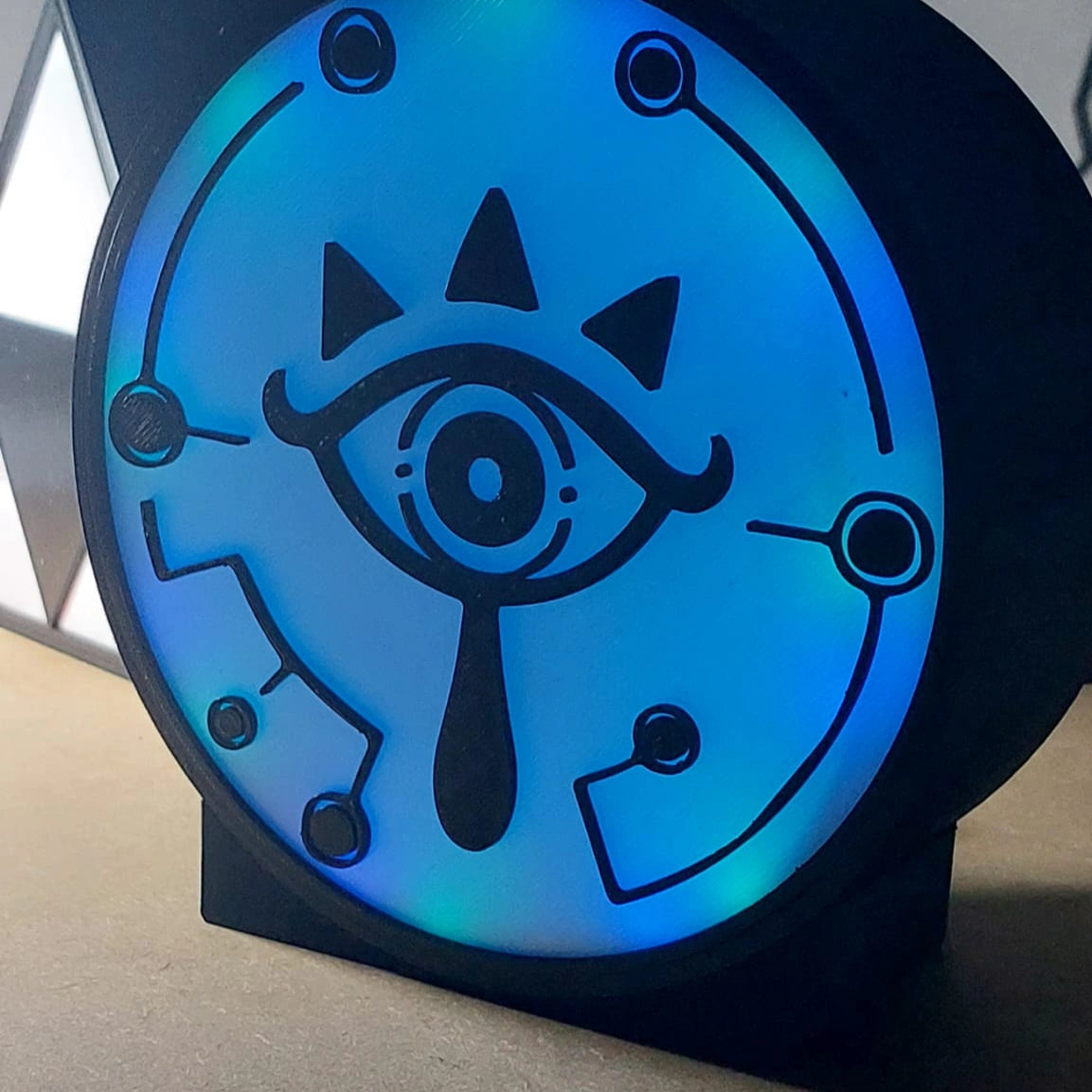 Zelda Breath of the Wild LAMP
3D-printed using recyclable, plant-based materials. 30-day money-back guarantee.
Led lamp for gameroom.
Note that this is a DIY project, containing the printed parts of the lamp. The parts needs to be glued together, and the light source is not included.
Approx. dimensions (H x W x D): 150mm x 150mm x 60mm
My name is Leandro, and I am from Uruguay. I am a passionate individual with a deep interest in 3D and video games.
Ever since I was young, I have been captivated by the world of 3D design. The ability to bring imagination to life and create virtual worlds has always fascinated me. As I honed my skills, I realized that I could turn my passion into a career.
Video games have played a significant role in shaping my journey. They have not only provided me with countless hours of entertainment but also served as a source of inspiration. I was amazed by the intricate details and immersive experiences that game developers created. It motivated me to explore the field of 3D design and dive deeper into the realm of video game development.
Throughout my educational journey, I have dedicated myself to learning various software and techniques related to 3D design. I have developed a strong foundation in modeling, texturing, and animation, allowing me to bring characters and environments to life in the virtual space.
In addition to my technical skills, I have also gained valuable experience working on collaborative projects. Being part of a team has taught me the importance of communication, cooperation, and adaptability. It has been an incredible opportunity to learn from others and contribute to the success of the projects.
I am constantly seeking new challenges and opportunities to expand my knowledge and skills. I believe in staying updated with the latest industry trends and technological advancements. The ever-evolving nature of the 3D and video game industry motivates me to continue learning and growing as a professional.
As I continue my journey, my goal is to work in the gaming industry and contribute to the creation of immersive and visually stunning experiences. I am excited about the possibilities that lie ahead and look forward to the adventures yet to come.
Each item is 3D printed on-demand specifically for you in the closest proximity to you anywhere in the US, Canada, UK and EU. For other locations please check with us.
• Production time: up to 3-5 business days for 3D printing, quality inspection, and packaging. In rare cases, re-printing may extend production time; we'll inform you if this occurs.
• Standard local shipping: delivery within 3-5 business days
• Need your item sooner? Choose Express Printing & Shipping at the check-out (up to to 3 days for 3D-printing + express shipping).
Money back guarantee: at Vulkaza we stand behind the quality of our products and strive to provide the best customer experience possible. If, for any reason, you're not completely satisfied with your purchase, we offer a 30-day money back guarantee.
Our principles
• On-demand printing - we prioritize sustainability by creating products only when needed, reducing overproduction and waste.
• Custom-crafted for you - every item is made individually with care and attention by skilled makers, ensuring exceptional quality.
• Produced nearby - we operate a global network of makers, striving to make e-commerce and consumption more environmentally friendly. Our goal is to offer products made in your city, and currently, 100% of items are made in your home country.
Do not use near open flames or in high temperature environments, as the product may deform or catch fire. Note that 3D printed products are not safe for use with food unless otherwise specified. Clean with cold water.