Vulkaza is a 3D print on demand marketplace transforming digital designs into physical products. We connect Creators who design beautiful products with Makers who 3D print things in local markets and offer an easy to use marketplace for fans and buyers to purchase from Creators and Makers. By bridging a gap between digital and physical worlds we're revolutionizing where, when and how things are made making it more sustainable and friendly to environment.
Transforming manufacturing, together
Our mission is to create a revolution about how things are made. We want to build a world where all the items you use every day are produced locally and sustainably.
By 3D-printing all the items locally we are enabling a more fair, sustainable and robust world of manufacturing, only producing things when and where they are needed.
OUR STORY
March 2020
The concept of Vulkaza was born during the first corona crisis. As Norway was running out of essential protection equipment and borders were closed, Ap, Vulkaza CEO, has tapped into the 3D-printing community to make reusable face shields.
The idea was ingenious. Connect Norway's community of makers with 3D printers to print the head holders for shields made from commercially available office supplies.
OUR STORY
April 2020
We delivered over 30 000 reusable face shields to the largest hospitals, the police, and almost every nursing home in Norway.We even got emergency approval from the Norwegian Army to use these face shields in international operations. Even though regular protection equipment is available today, these face shields are still in operation due to their excellent quality.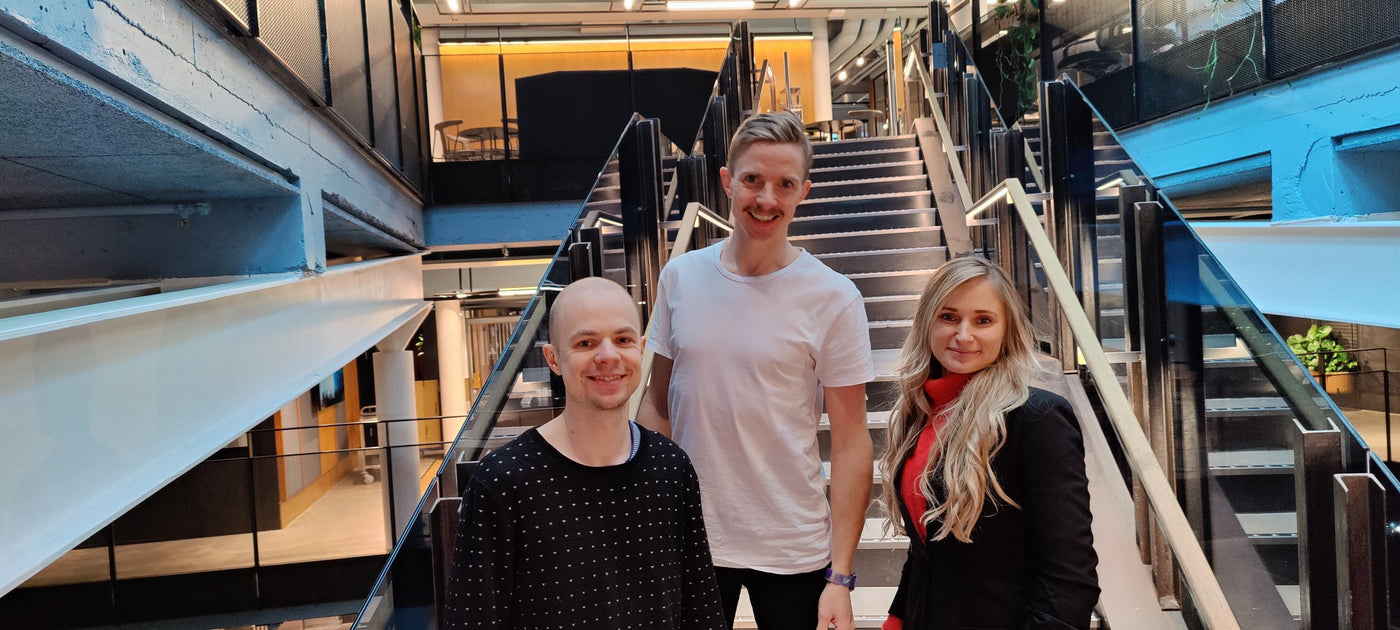 Our Story
November 2021
Ap has joined Antler, an early-stage VC acceleration program, to find co-founders and take his vision of distributed manufacturing powered by thousands of makers to the next level. 
Here Ap met Odeta and Øyvind and together we are building a 3D print-on-demand service powered by an automated software solution that connects customers, creators and makers globally.
OUR STORY
November 2022
After building the required infrastructure to deliver products on-demand and locally, Vulkaza is now launching a brand new shopping experience.
Working together with Creators from all over the world we have built this platform that makes it easy for Creators to upload their design and bring it to you, sustainably.
Check out some of our awesome Creators below!