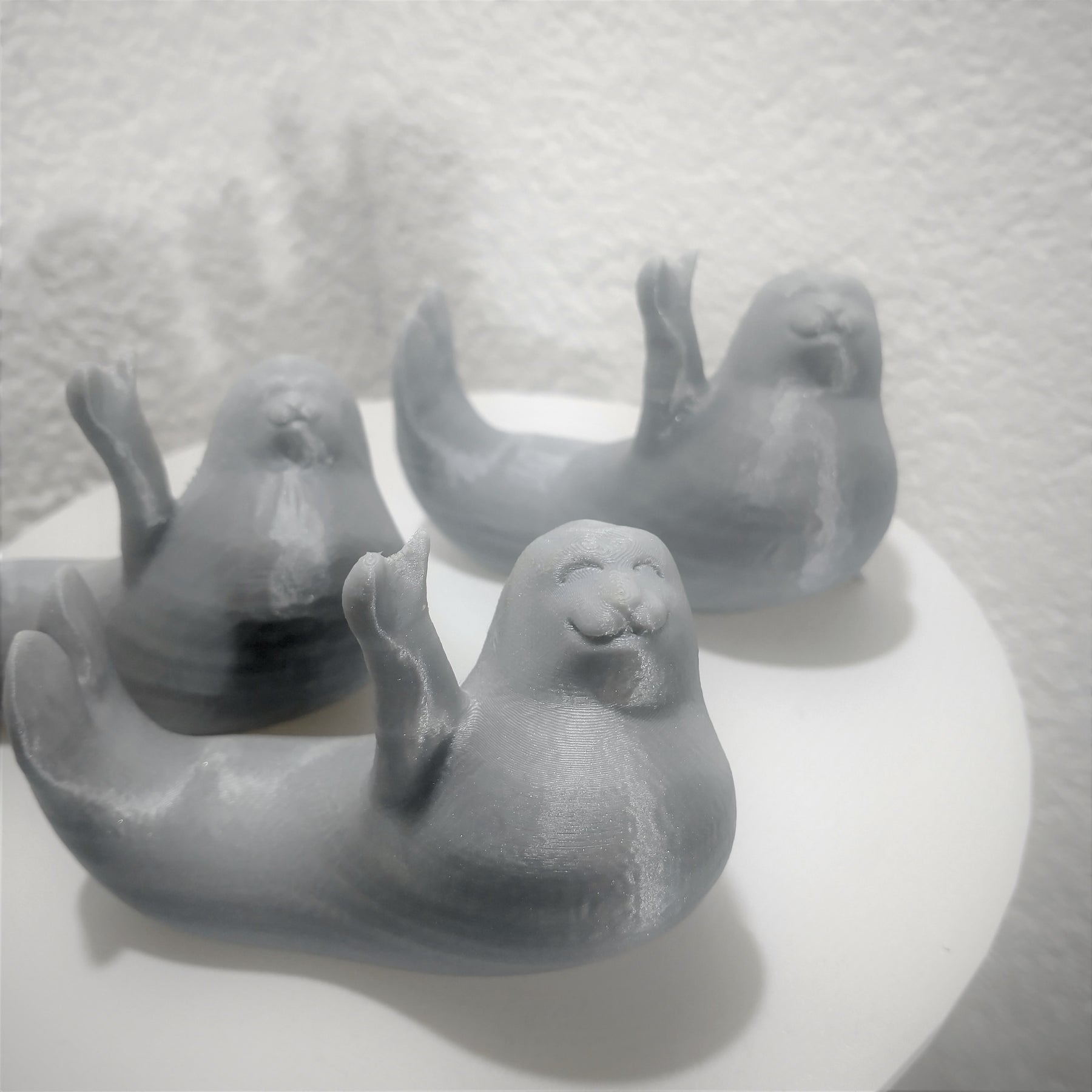 Seal of Approval
3D-printed using recyclable, plant-based materials. 30-day money-back guarantee.
Introducing our delightful Seal of Approval statue, the perfect addition to your workspace or home decor! This charming statue features a smiling seal, spreading positivity and good vibes wherever it's placed.
Crafted with care, this statue is designed to capture the joyful and playful nature of seals.
Not only is our Seal of Approval statue a fun and whimsical addition to any room, but it also serves as a reminder to stay positive and upbeat, even during the most challenging days. Place it on your desk or bookshelf to add a touch of happiness and inspiration to your space.
Whether you're looking for a unique gift or a special treat for yourself, our Seal of Approval statue is sure to delight. Order yours today and bring some seal-inspired joy into your life!
Dimensions : 40 x 83 x 64 mm
I used to be a circus artist and teacher but when COVID started I lost my job and became a stay at home dad. But to let out the steam of creativity I taught myself 3D modeling and started publishing my creations.
Each item is 3D printed on-demand specifically for you in the closest proximity to you anywhere in the US, Canada, UK and EU. For other locations please check with us.
• Production time: up to 3-5 business days for 3D printing, quality inspection, and packaging. In rare cases, re-printing may extend production time; we'll inform you if this occurs.
• Standard local shipping: delivery within 3-5 business days
• Need your item sooner? Choose Express Printing & Shipping at the check-out (up to to 3 days for 3D-printing + express shipping).
Money back guarantee: at Vulkaza we stand behind the quality of our products and strive to provide the best customer experience possible. If, for any reason, you're not completely satisfied with your purchase, we offer a 30-day money back guarantee.
Our principles
• On-demand printing - we prioritize sustainability by creating products only when needed, reducing overproduction and waste.
• Custom-crafted for you - every item is made individually with care and attention by skilled makers, ensuring exceptional quality.
• Produced nearby - we operate a global network of makers, striving to make e-commerce and consumption more environmentally friendly. Our goal is to offer products made in your city, and currently, 100% of items are made in your home country.
Do not use near open flames or in high temperature environments, as the product may deform or catch fire. Clean with cold water.
This product has no attachments.