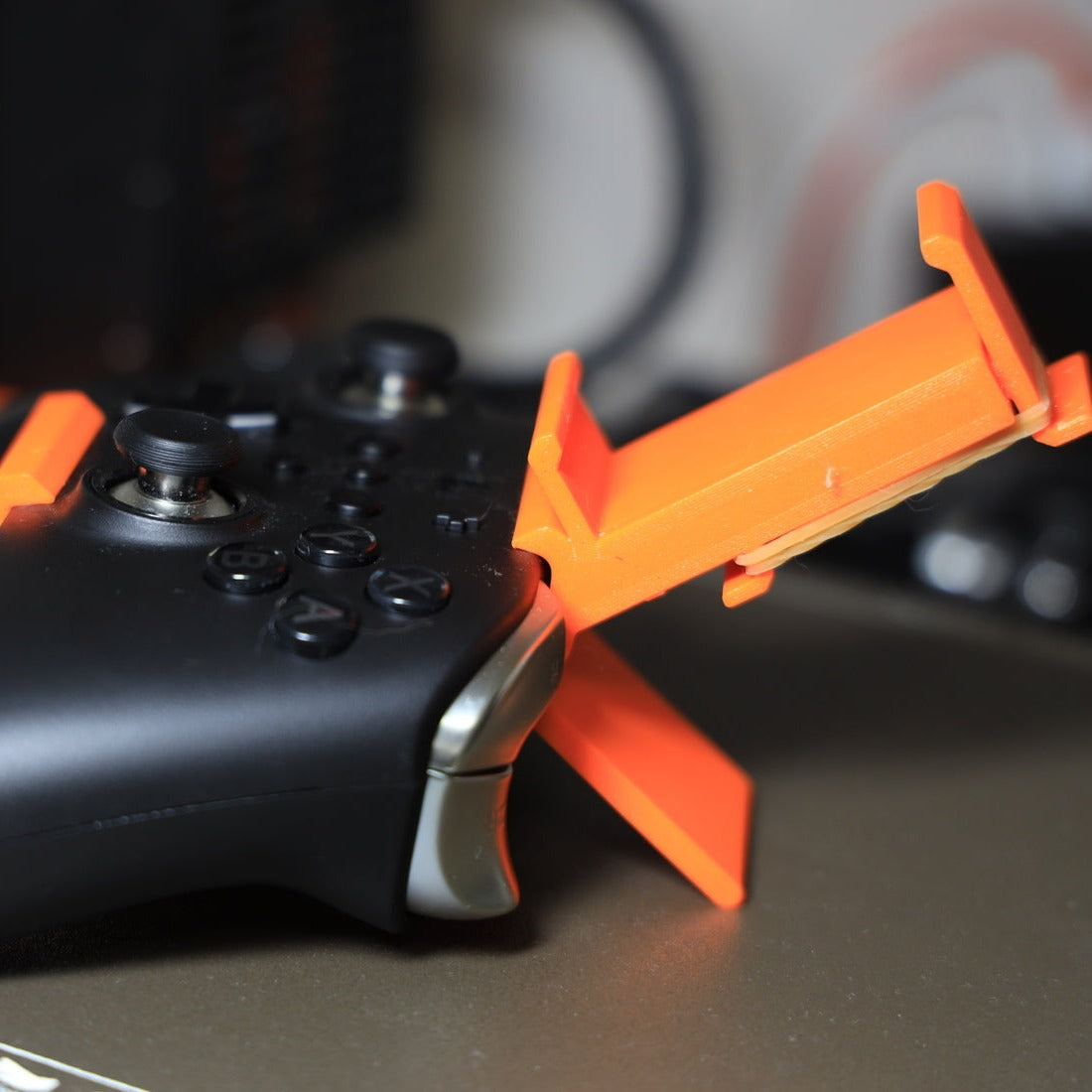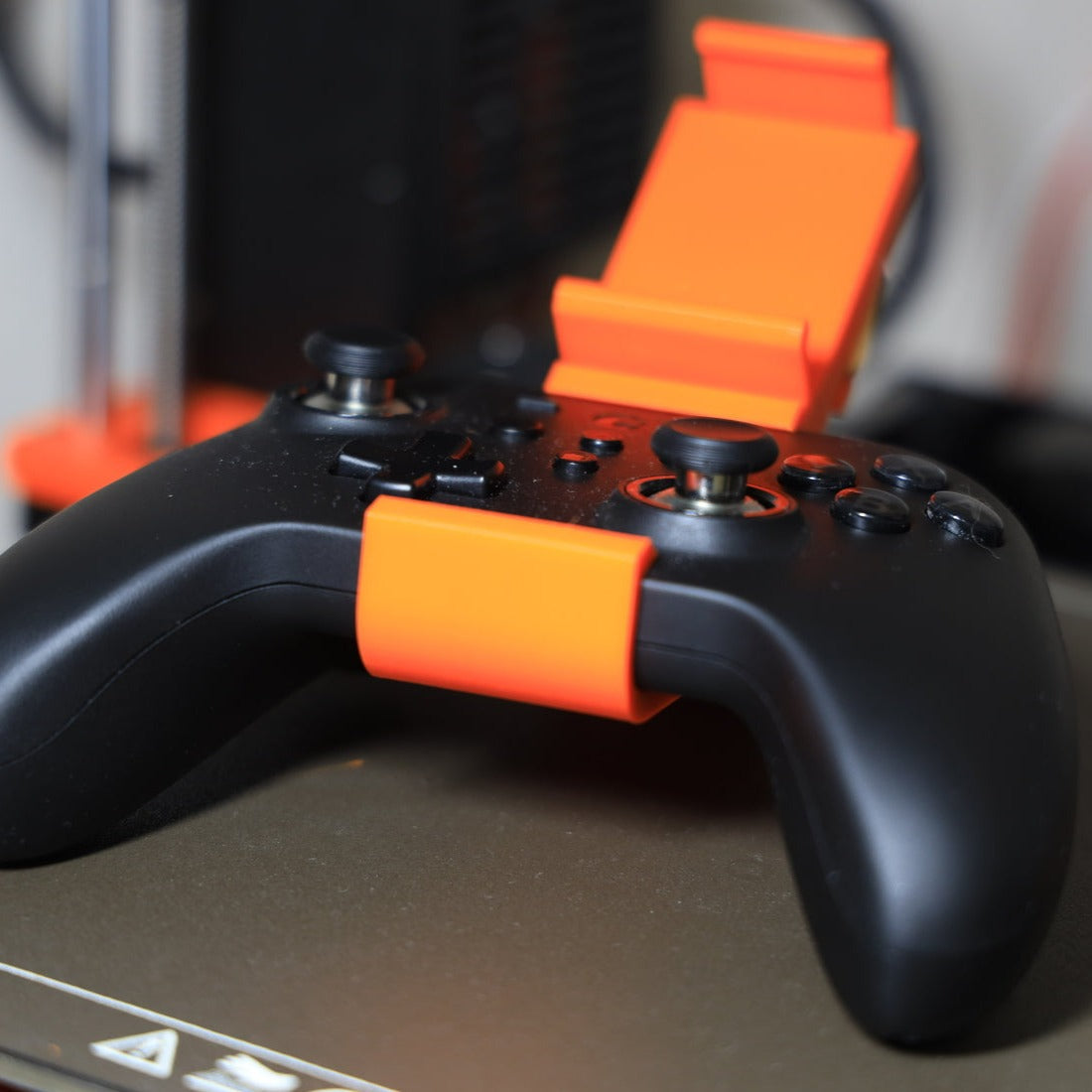 Gulikit KingKong 2 Pro Controller Phone Holder
3D-printed using recyclable, plant-based materials. 30-day money-back guarantee.
This is made for the Gulikit KingKong 2 Pro controller. I have not tested it with their other models, but it might work with them too.
Main Features
-Pass-throughs for the back buttons (turn off, switch modes, pair)
-A hole for the charging port
-Holes for the back LEDs and letters for the modes
-A "leg" so you can put it down without taking out the phone
-A protrusion that lines up with a notch on the botton of the controller to make sure that the holder cannot slide side to side.
Post-printing
-Use sidecutters to cut the little stems that the buttons grow from (see picture). -Make sure you do it both on the inside and on the outside.
-Move the buttons back and forth with your fingers a bunch of times untill they can move really easily.
-Put the holder on the controller and test the buttons. They should feel just like the original ones. If they don't, take it off and continue moving the buttons back and forth manually. Repeat untill they are perfect.
-Use a rubber band for the phone mount
I like making functional parts to fix or add new functionality to real-world objects
Each item is 3D printed on-demand specifically for you in the closest proximity to you anywhere in the US, Canada, UK and EU. For other locations please check with us.
• Production time: up to 3-5 business days for 3D printing, quality inspection, and packaging. In rare cases, re-printing may extend production time; we'll inform you if this occurs.
• Standard local shipping: delivery within 3-5 business days
• Need your item sooner? Choose Express Printing & Shipping at the check-out (up to to 3 days for 3D-printing + express shipping).
Money back guarantee: at Vulkaza we stand behind the quality of our products and strive to provide the best customer experience possible. If, for any reason, you're not completely satisfied with your purchase, we offer a 30-day money back guarantee.
Our principles
• On-demand printing - we prioritize sustainability by creating products only when needed, reducing overproduction and waste.
• Custom-crafted for you - every item is made individually with care and attention by skilled makers, ensuring exceptional quality.
• Produced nearby - we operate a global network of makers, striving to make e-commerce and consumption more environmentally friendly. Our goal is to offer products made in your city, and currently, 100% of items are made in your home country.
Do not use near open flames or in high temperature environments, as the product may deform or catch fire. Note that 3D printed products are not safe for use with food unless otherwise specified. Clean with cold water.
This product has no attachments.