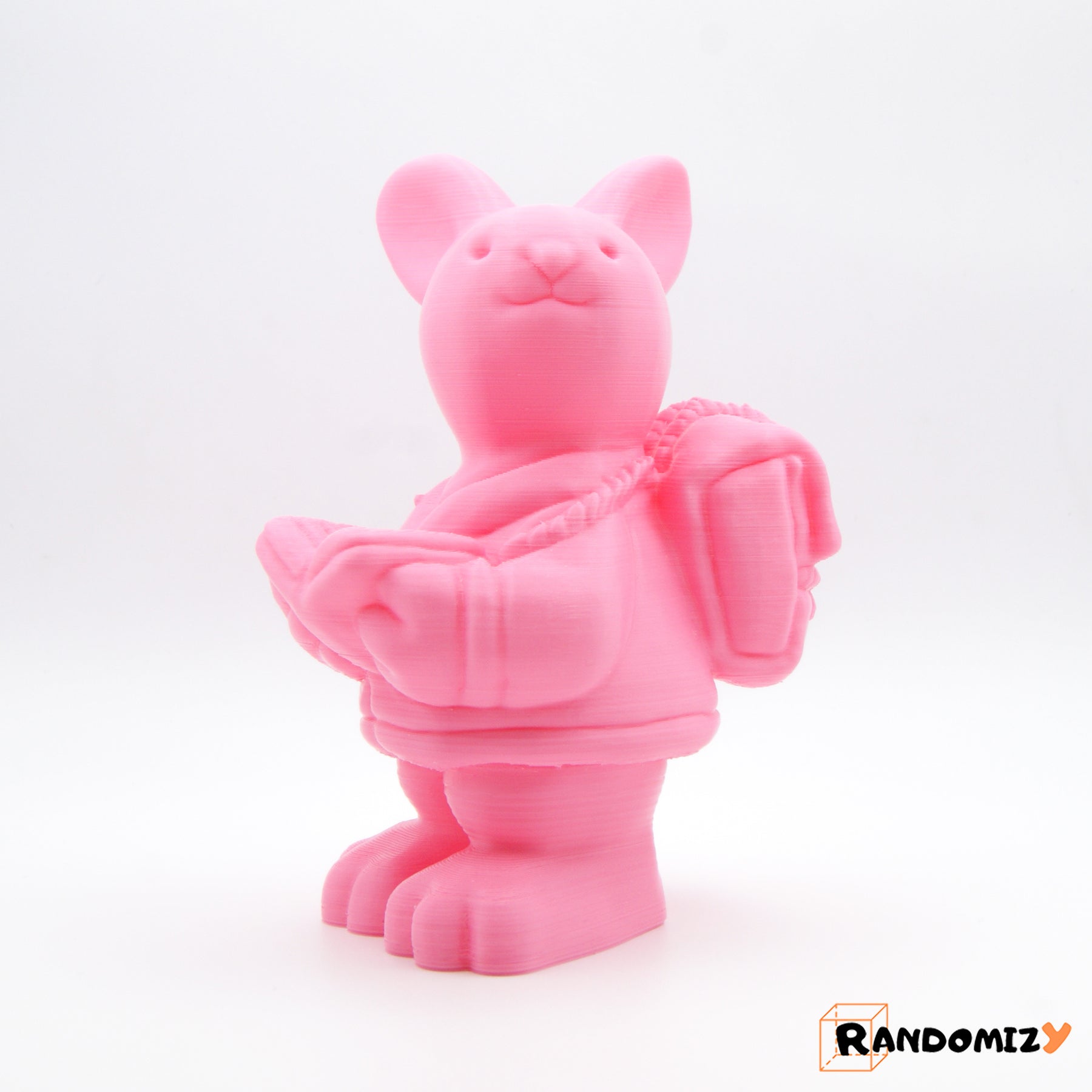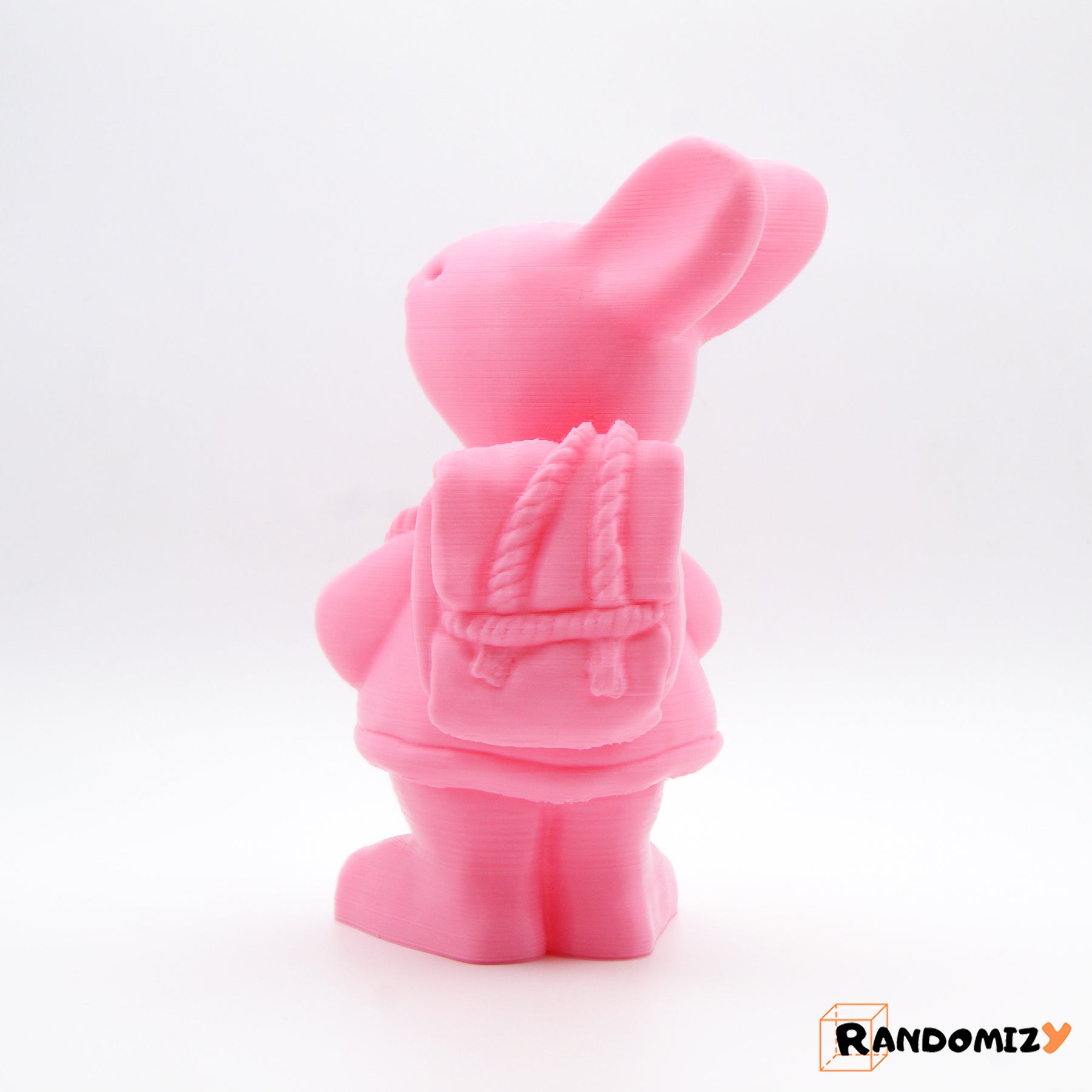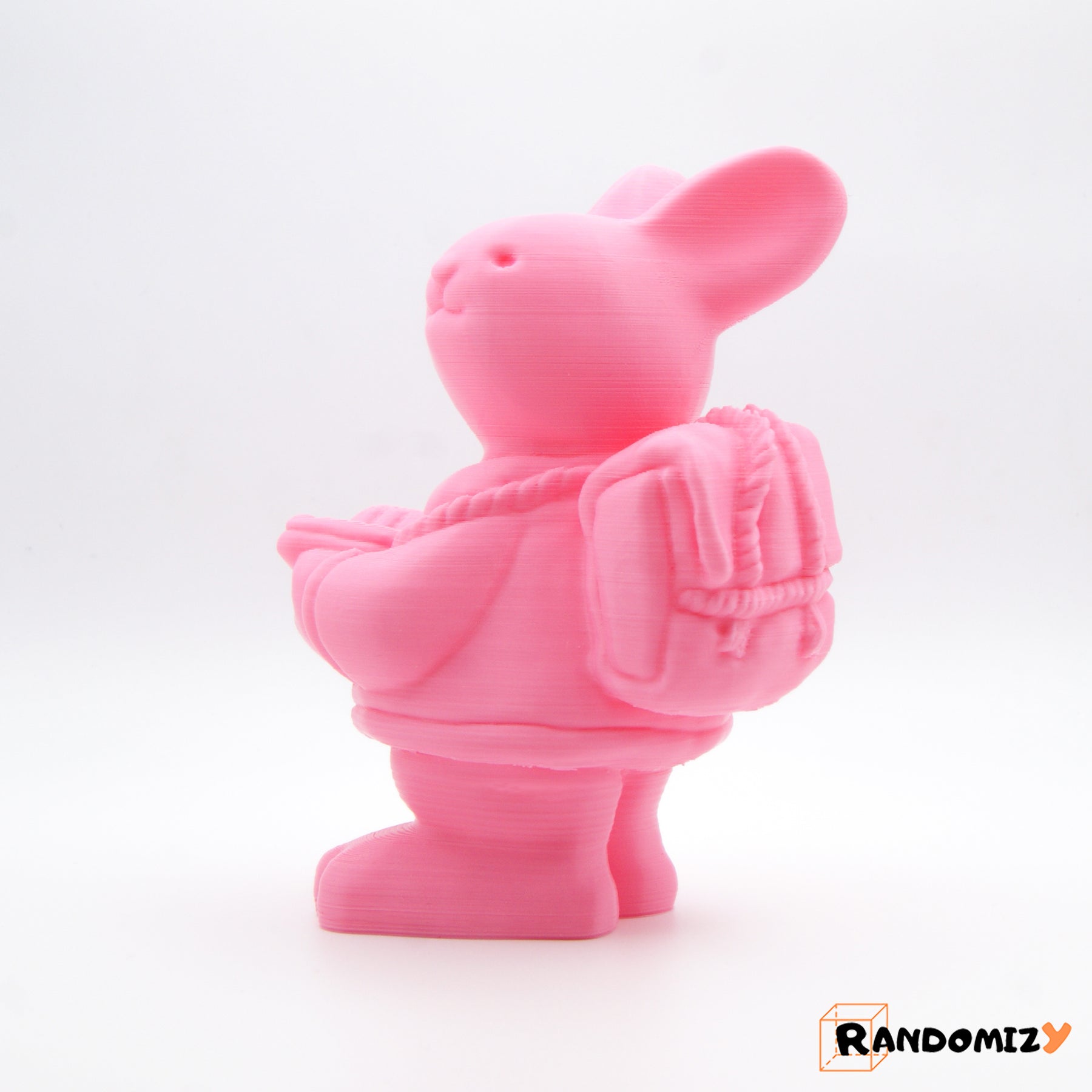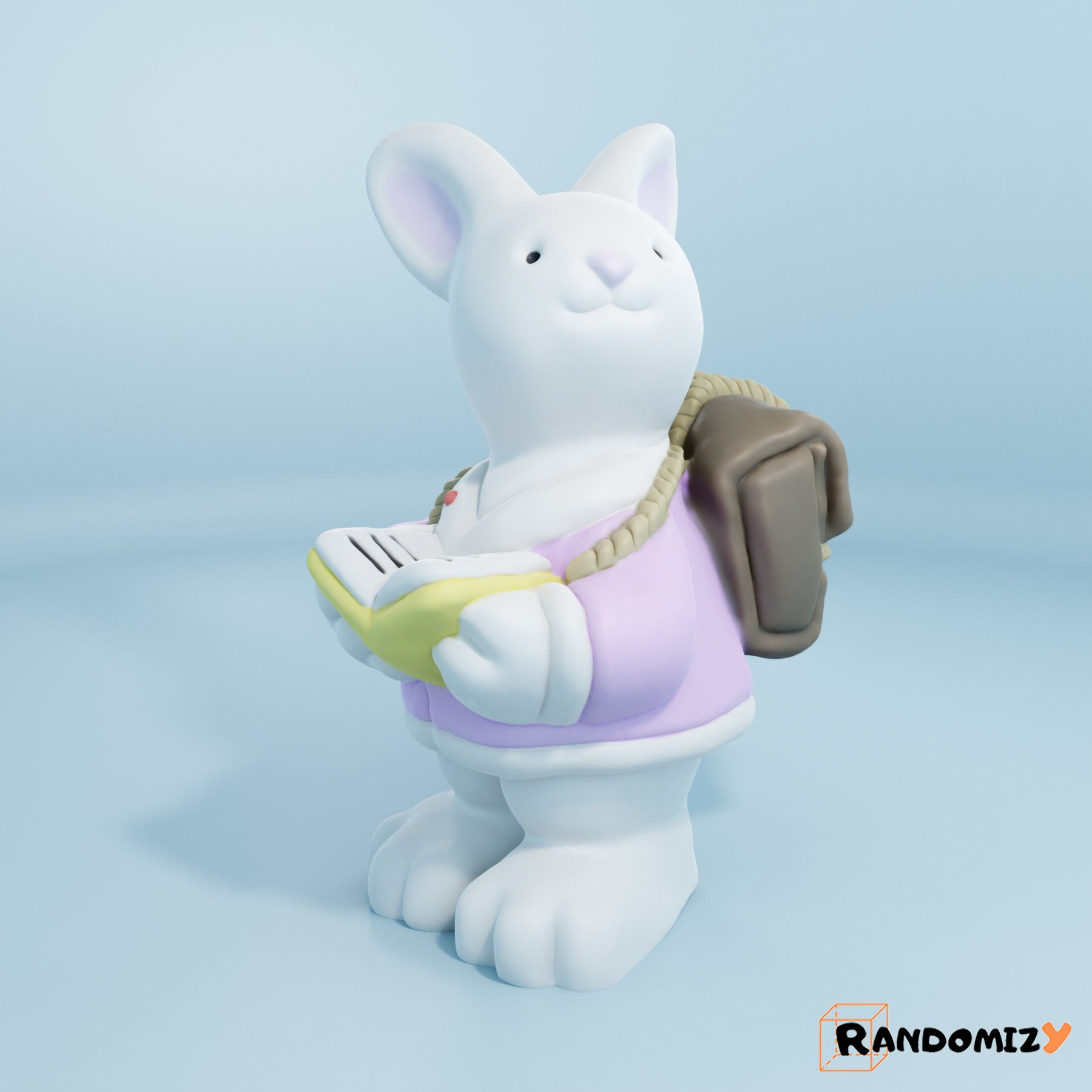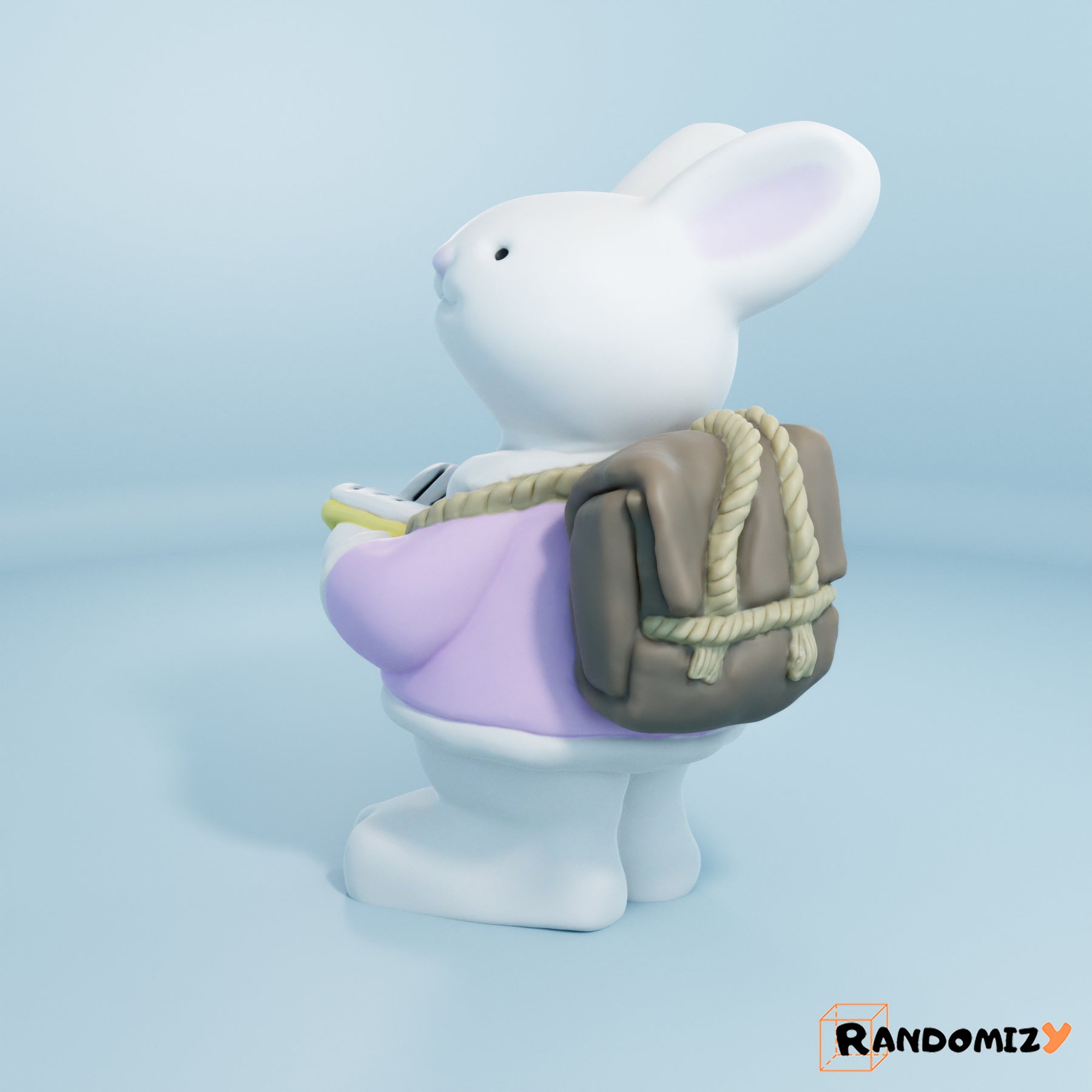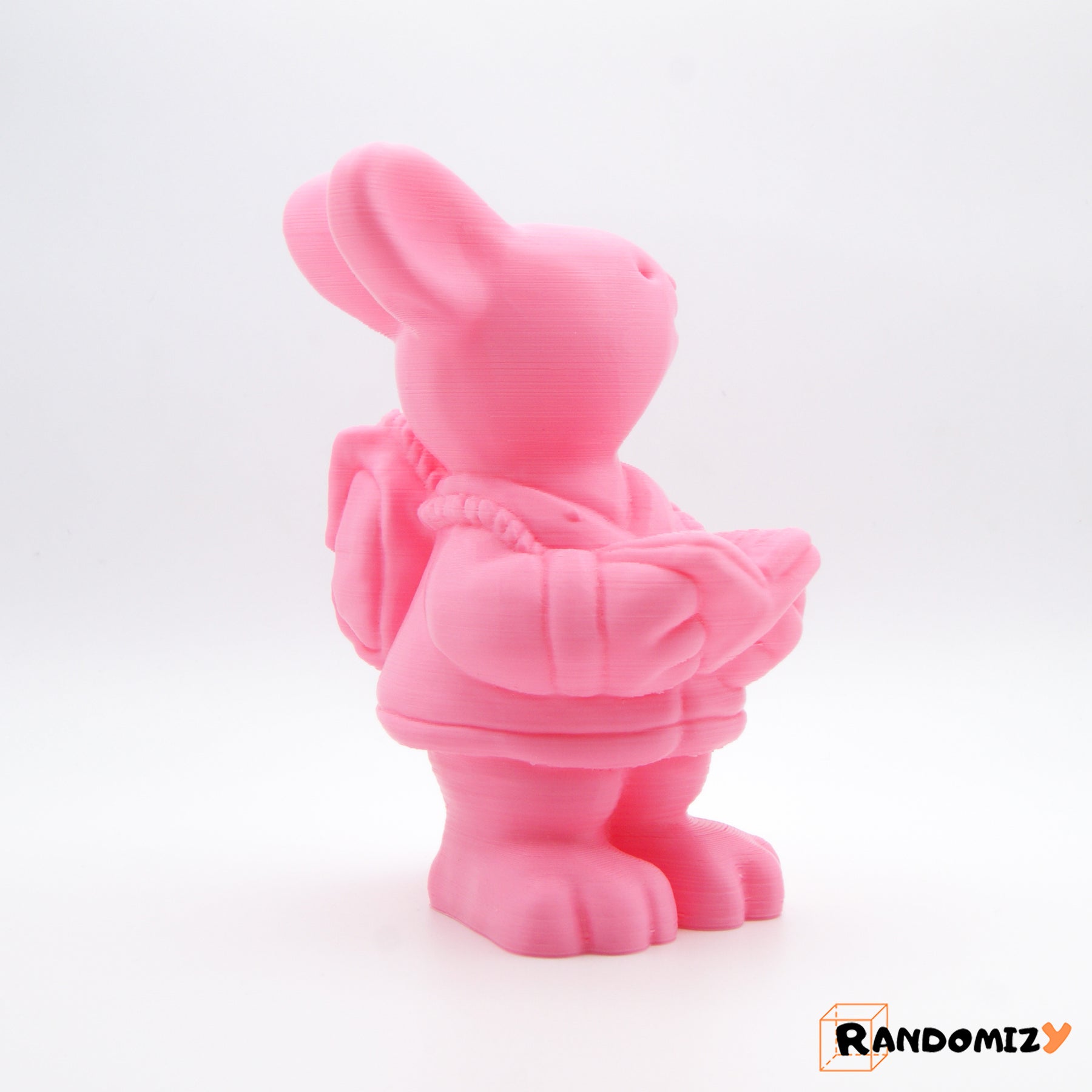 Book Lover Bunny
3D-printed using recyclable, plant-based materials. 30-day money-back guarantee.
The Book Lover Bunny figure depicts an adorable rabbit standing upright, with a sweet and curious expression on its face holding a book firmly in its hand, as if it's studying or conducting some research.
 A backpack is located on its back, ready for its next adventure or a day trip.
 The details of the statue are finely crafted, from the long and soft ears, to the agile paws and fluffy aspect, which add a touch of cheerfulness and vitality to the statue.
 This delightful statue is perfect for rabbit collectors, book enthusiasts, and anyone looking for a fun and cute object which add a touch of sweetness to the home.
 This figure is also a perfect object for anyone who enjoys painting and wants to indulge in painting and adding their own touch to their bunny, making it even more unique and personal.
Small size: 5,2 x 5,9 x 8 cm (L x W x H)
Medium size:  6,5 x 7,4 x 10 cm (L x W x H)
Large size: 7,8 x 8,9 x 12 cm (L,W,H)
Hi! Welcome to my "random" world!
I'm Luisa, an Italian self-taught 3D modeler who has always been in love with toys/figures/objects/etc. and who has always dreamt of being able to create her own too.
Thanks to that curiosity and passion, I've decided to challenge myself and start studying so that I could make my dream come true and, when I've found out about 3D Printing, my whole world has changed and my passion reached another level.
Since then, I'm always doing my best to design unique and original models to share with everyone.
I hope that you like what you see as much as I've loved creating them.
Each item is 3D printed on-demand specifically for you in the closest proximity to you anywhere in the US, Canada, UK and EU. For other locations please check with us.
• Production time: up to 3-5 business days for 3D printing, quality inspection, and packaging. In rare cases, re-printing may extend production time; we'll inform you if this occurs.
• Standard local shipping: delivery within 3-5 business days
• Need your item sooner? Choose Express Printing & Shipping at the check-out (up to to 3 days for 3D-printing + express shipping).
Money back guarantee: at Vulkaza we stand behind the quality of our products and strive to provide the best customer experience possible. If, for any reason, you're not completely satisfied with your purchase, we offer a 30-day money back guarantee.
Our principles
• On-demand printing - we prioritize sustainability by creating products only when needed, reducing overproduction and waste.
• Custom-crafted for you - every item is made individually with care and attention by skilled makers, ensuring exceptional quality.
• Produced nearby - we operate a global network of makers, striving to make e-commerce and consumption more environmentally friendly. Our goal is to offer products made in your city, and currently, 100% of items are made in your home country.
PLA changes shape at temperatures exceeding 50 °C and becomes soft, so do not use near open flames or in high temperature environments, as the product may deform or catch fire. Do not keep exposed to direct sunlight. Clean with a wet cloth or under cold running water, not in the dishwasher. The 3D printing process might cause irregularities in the surface structure.
This product has no attachments.