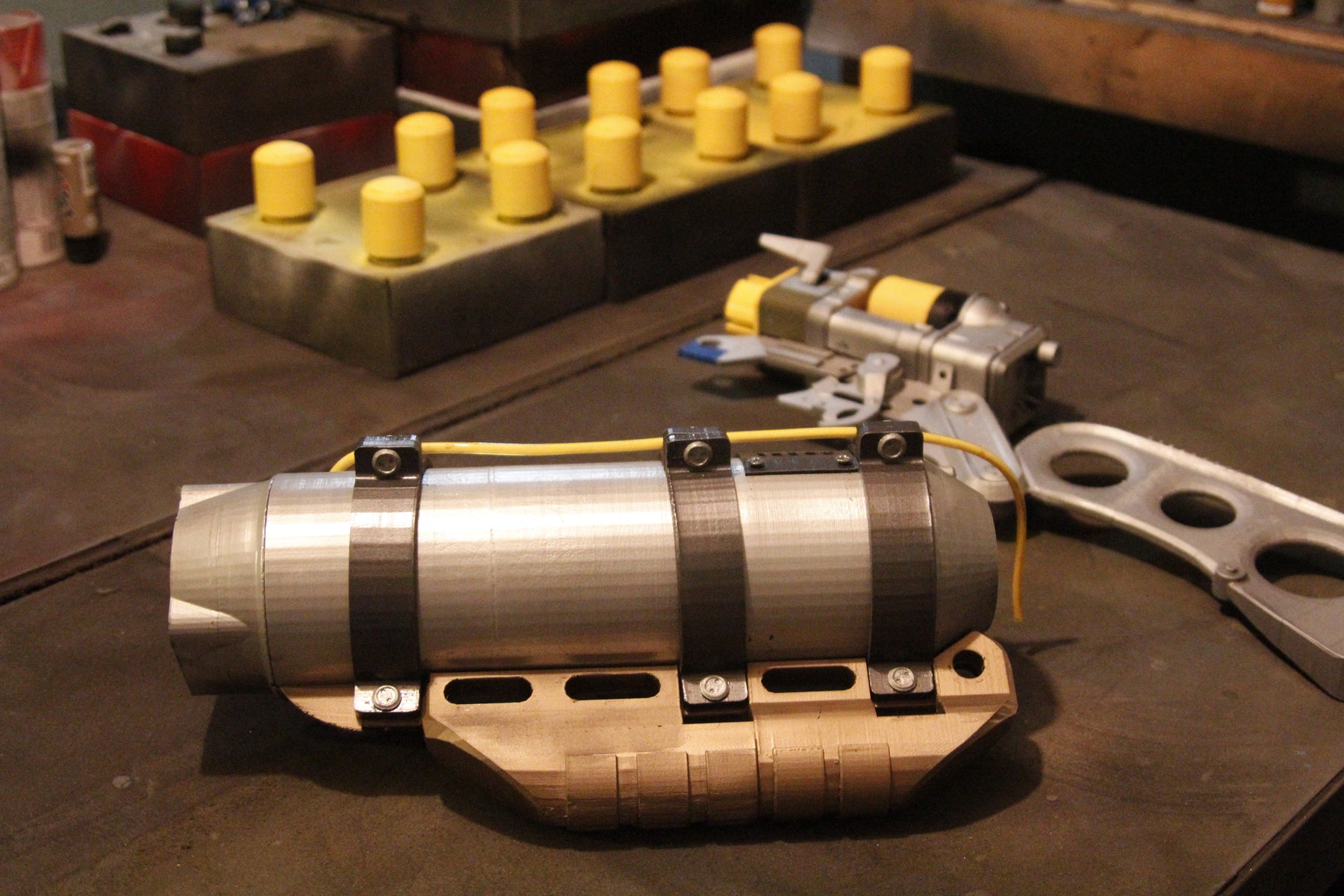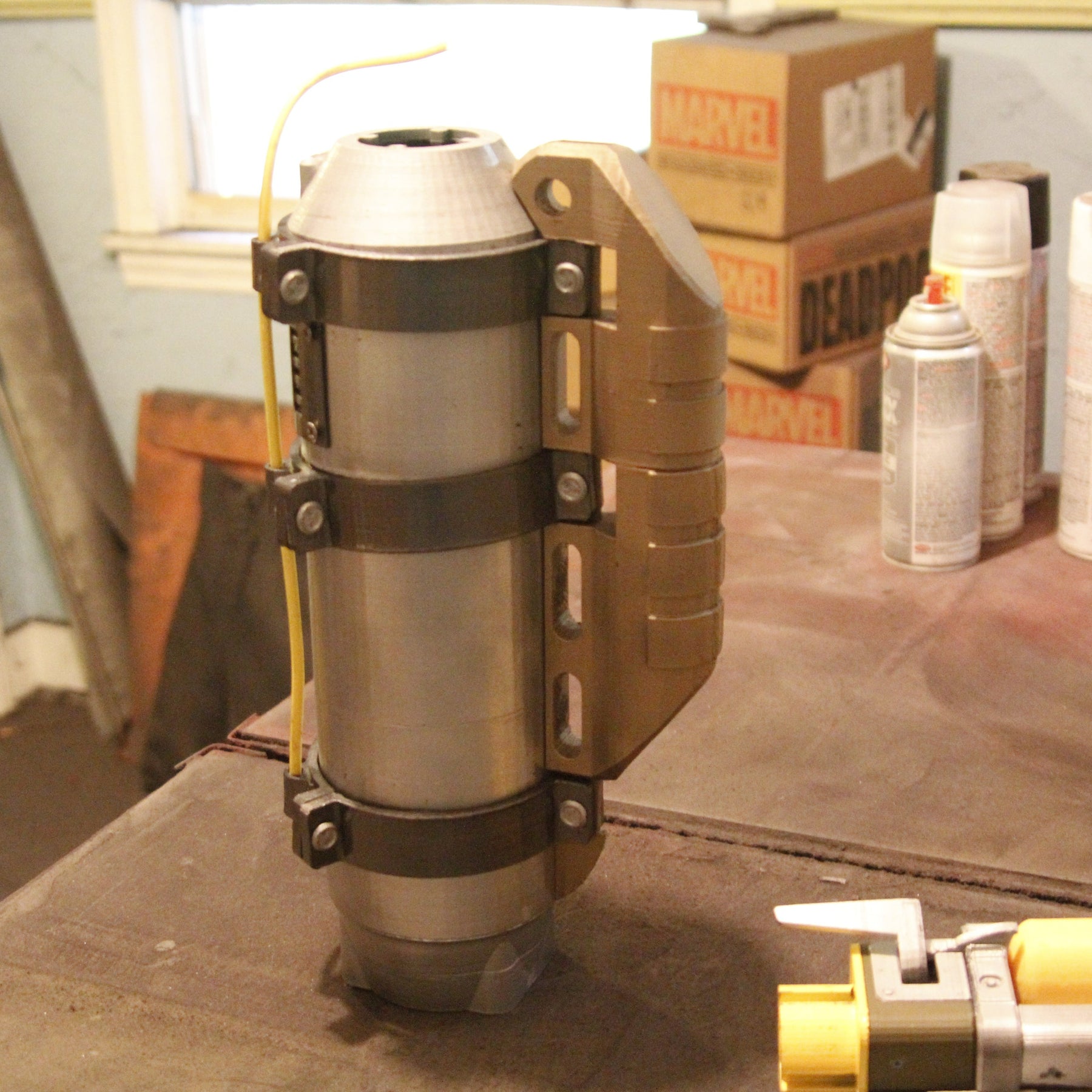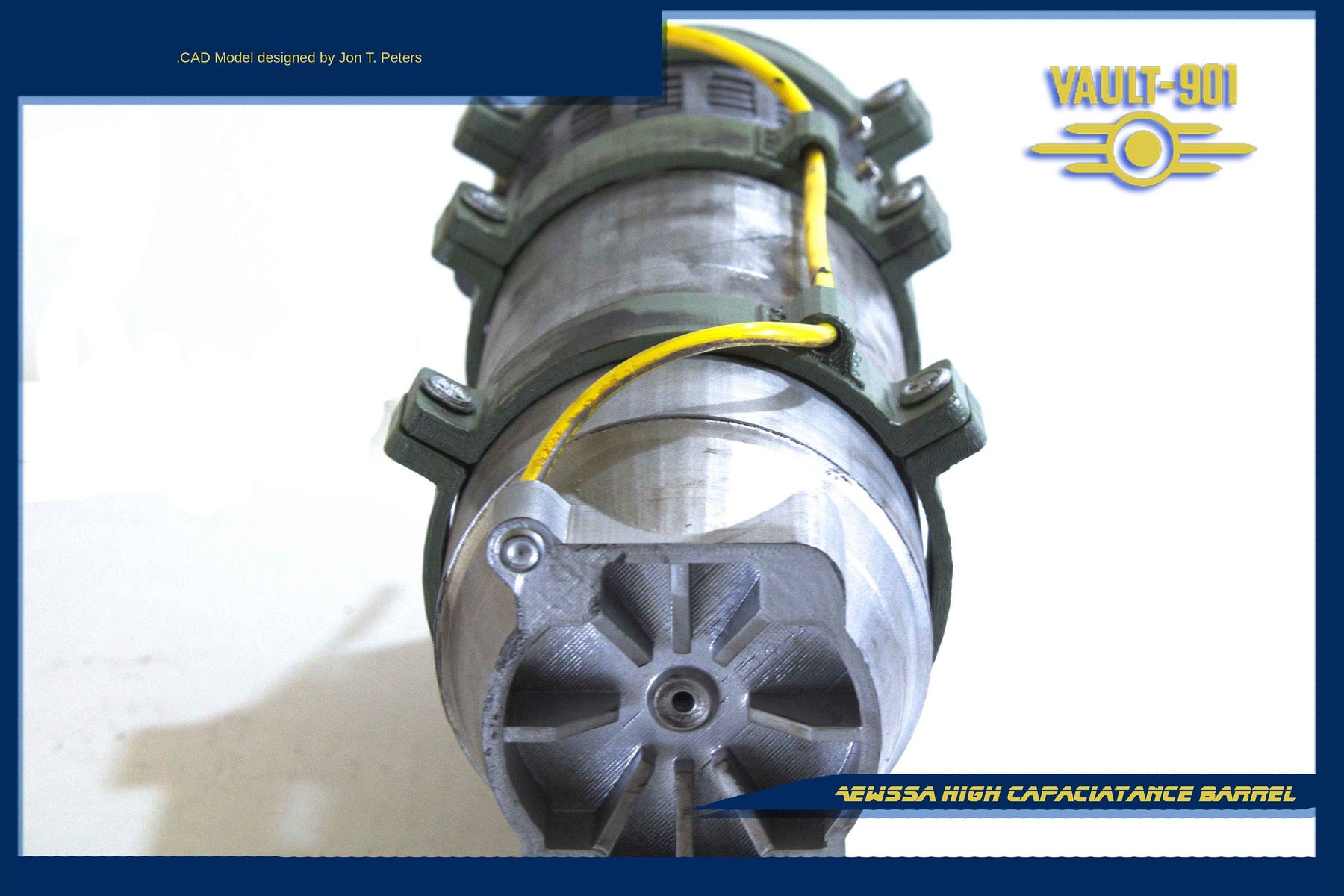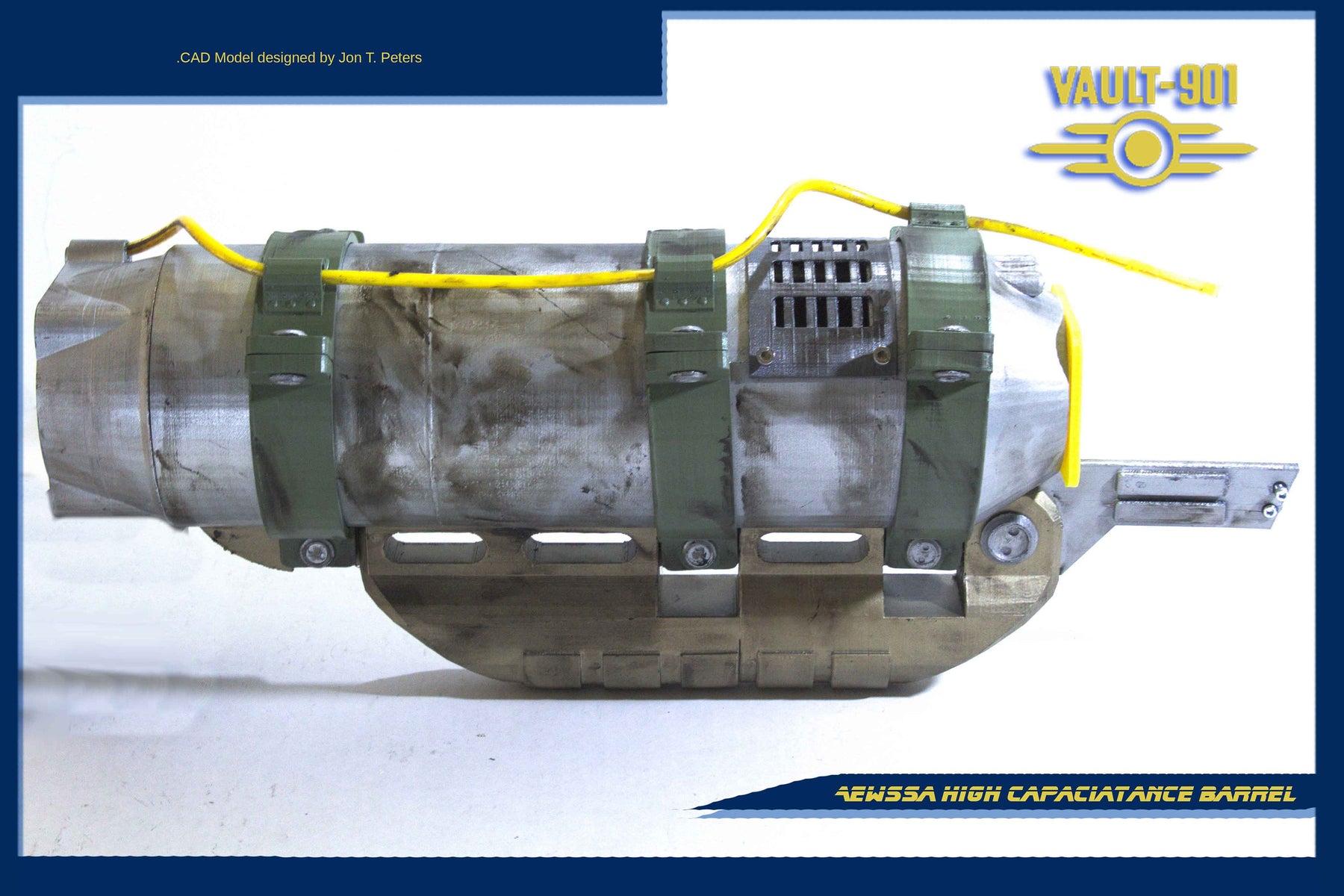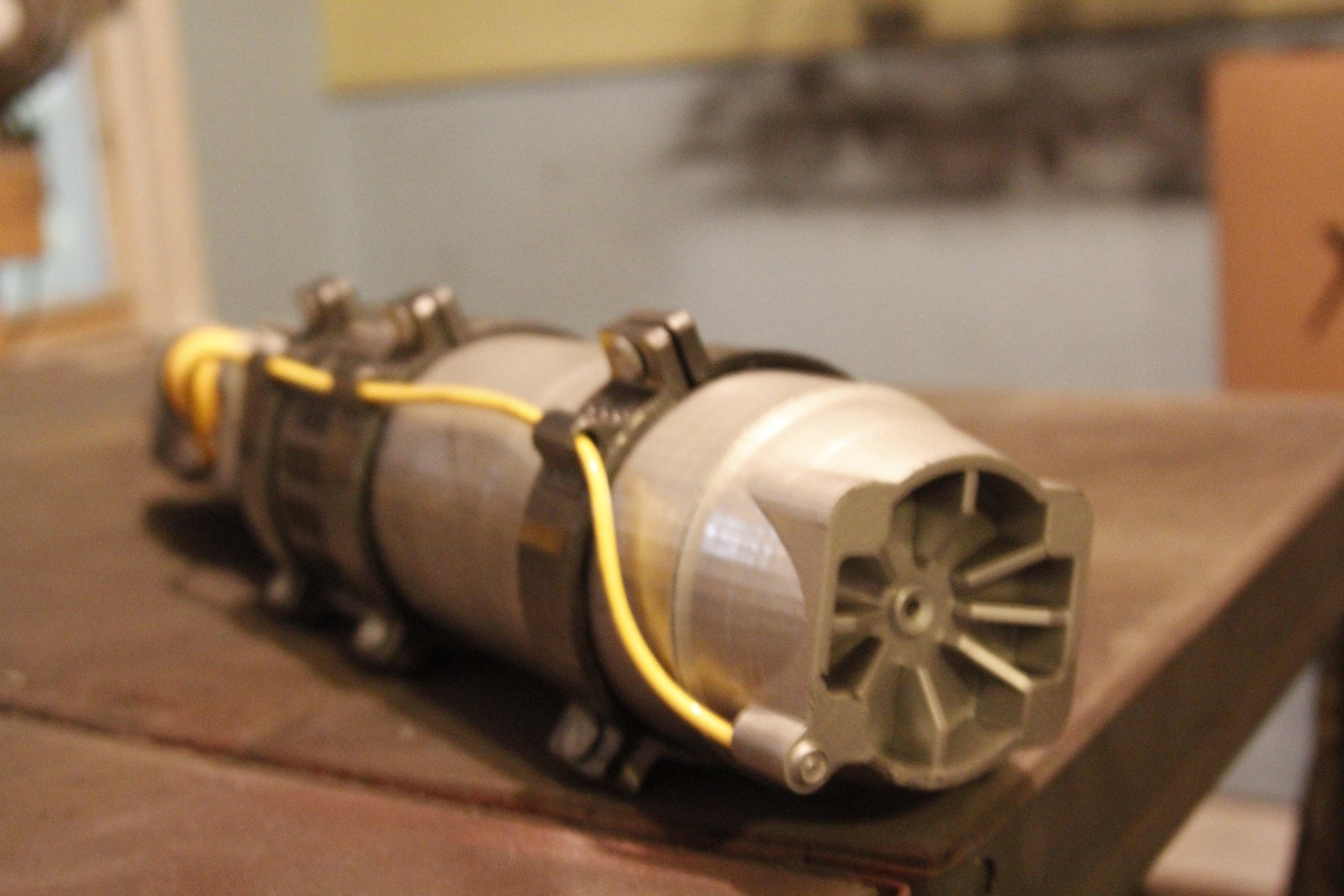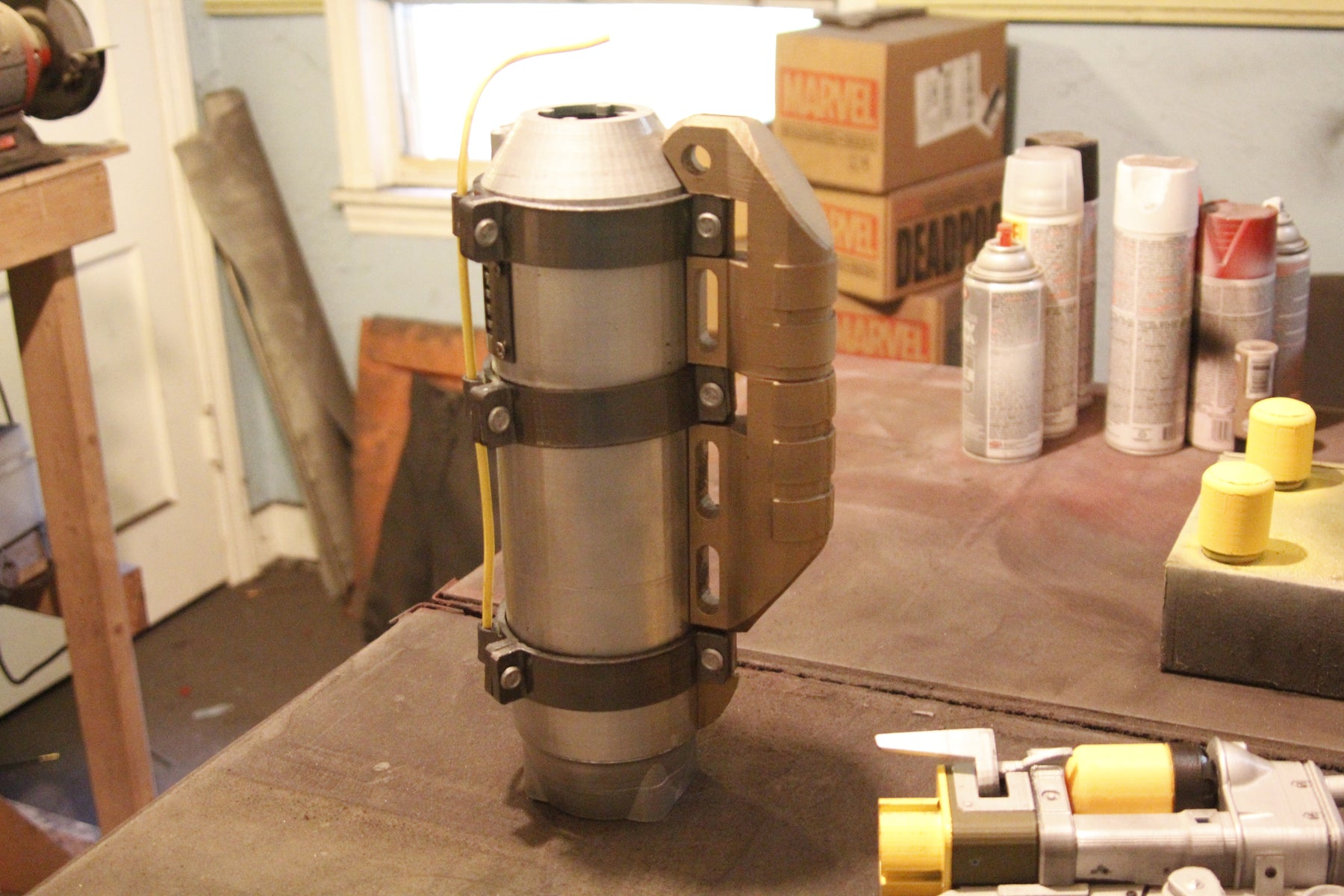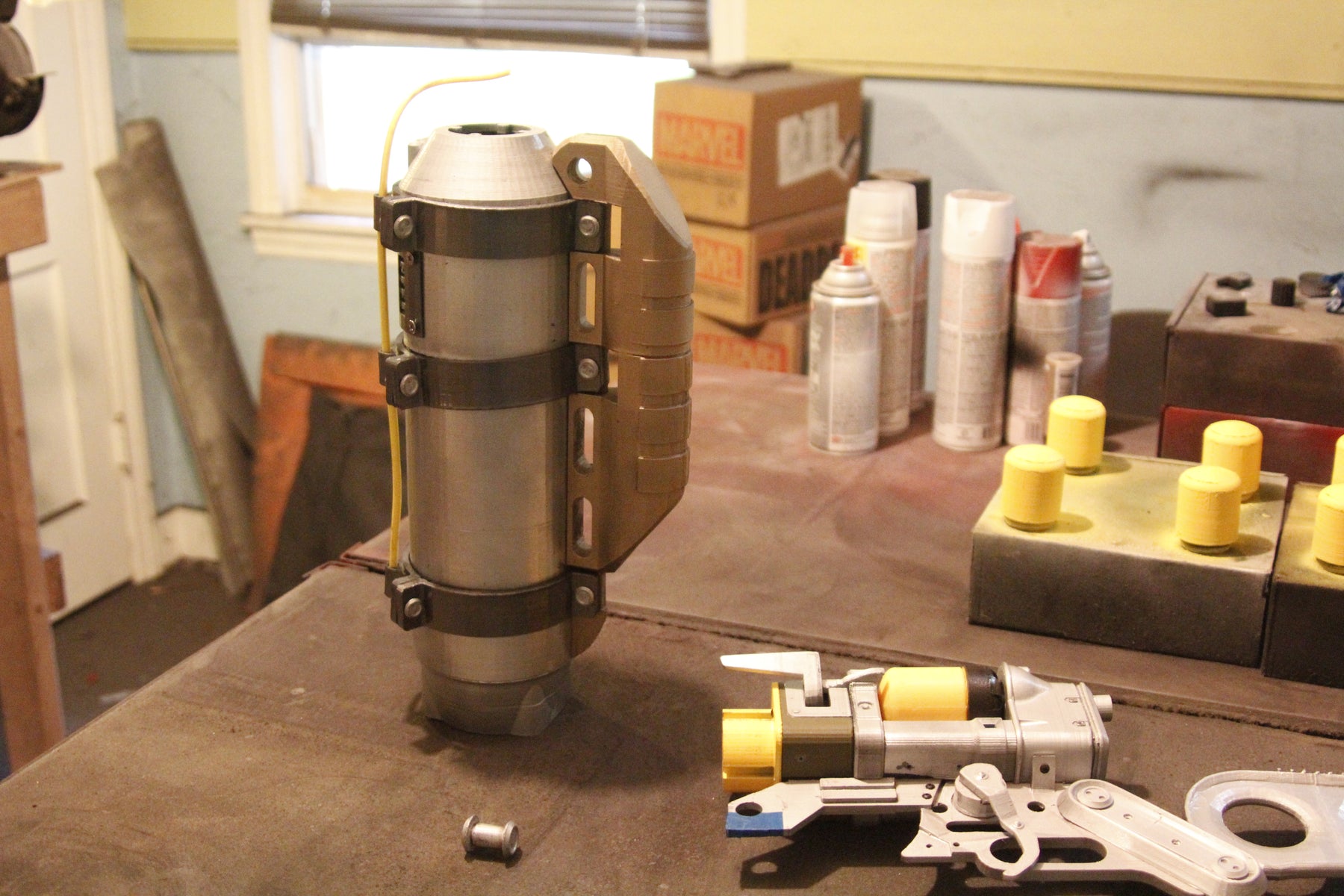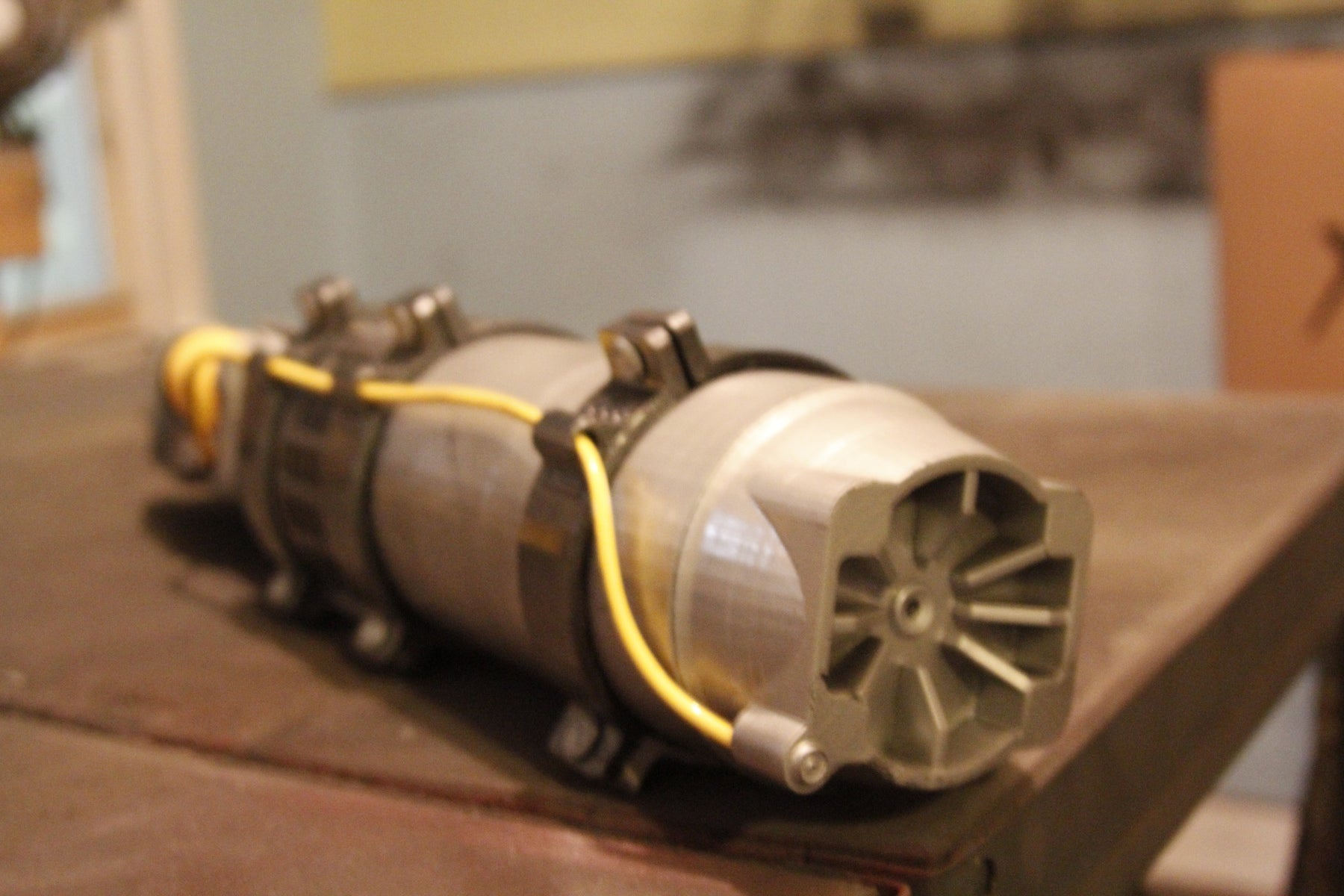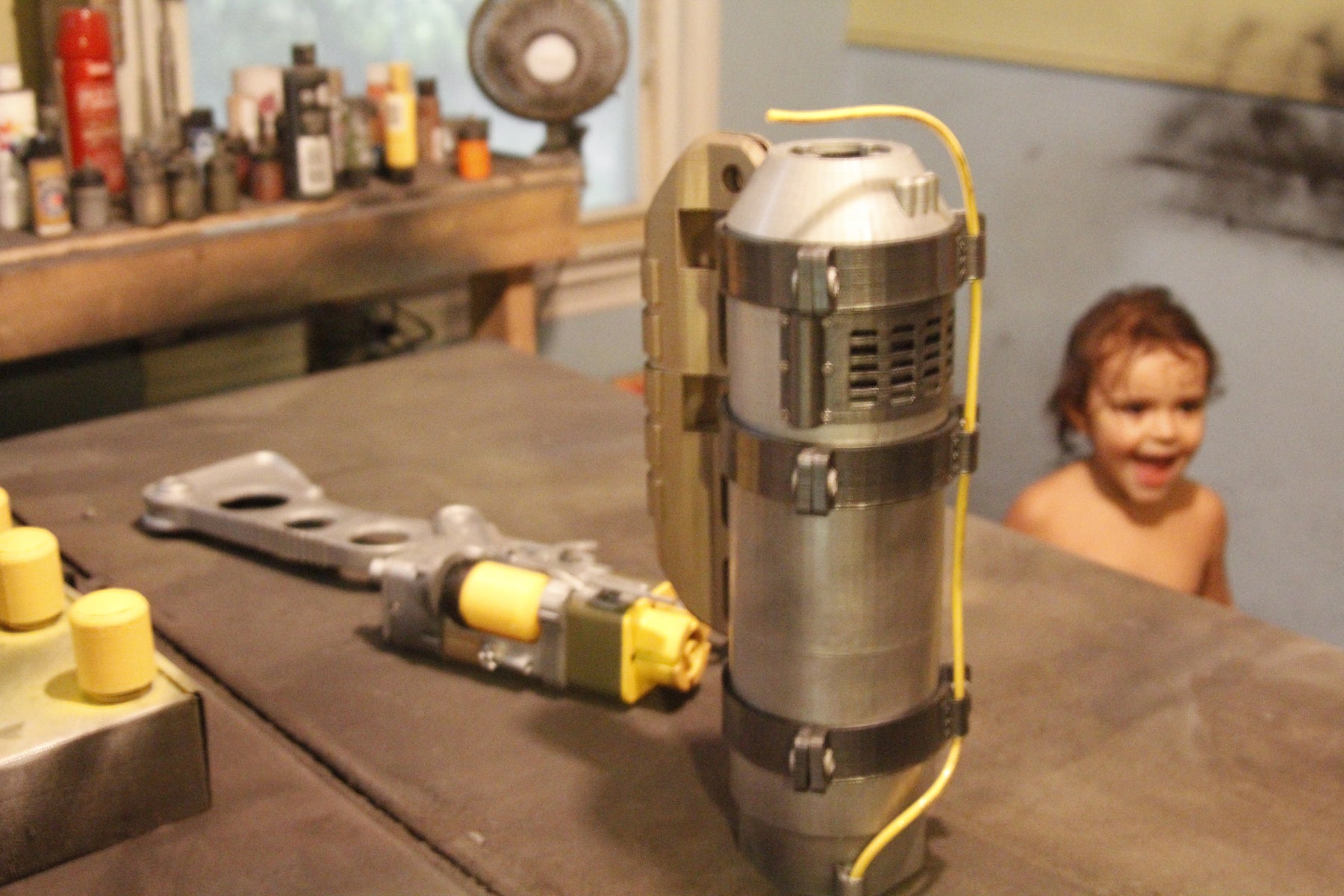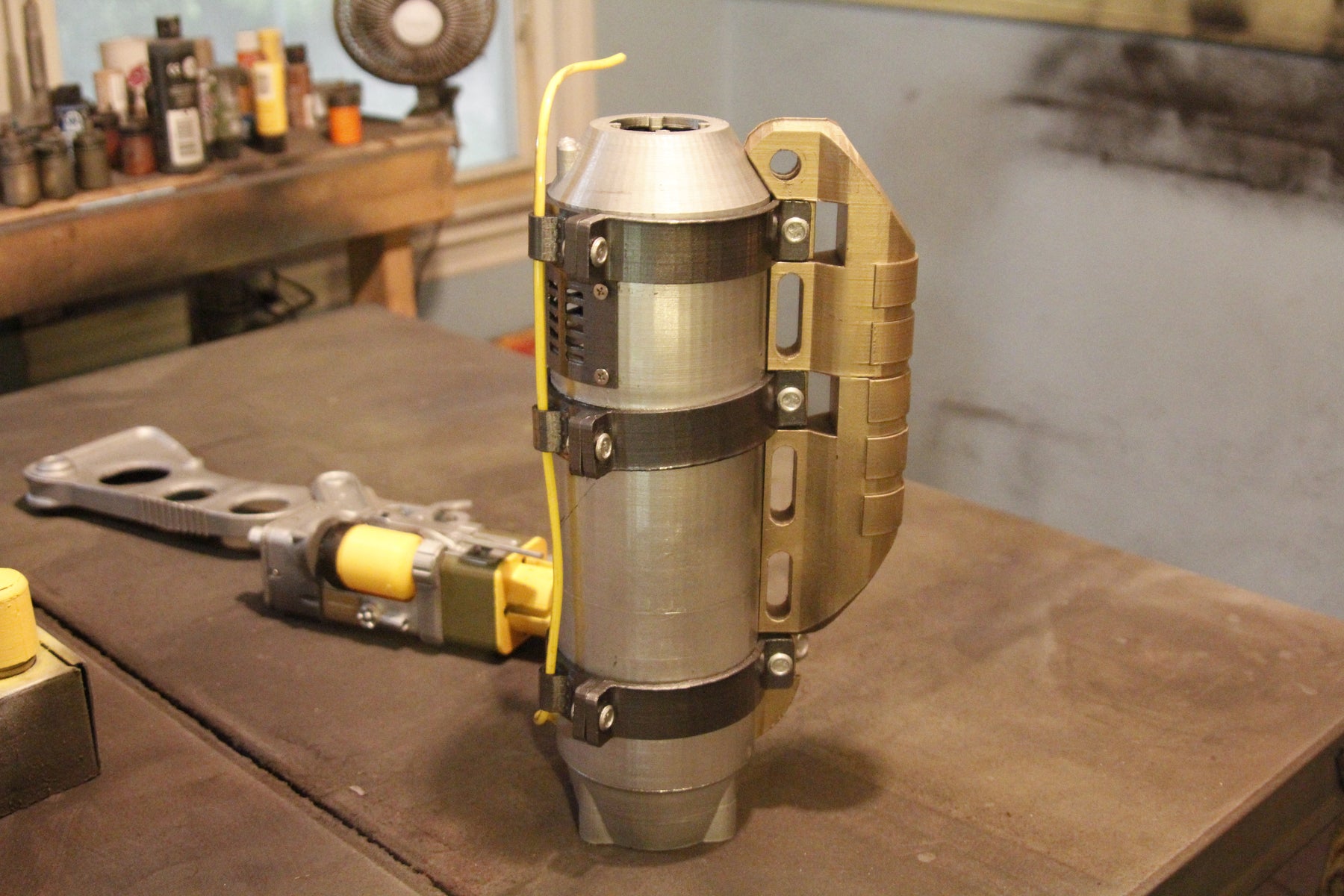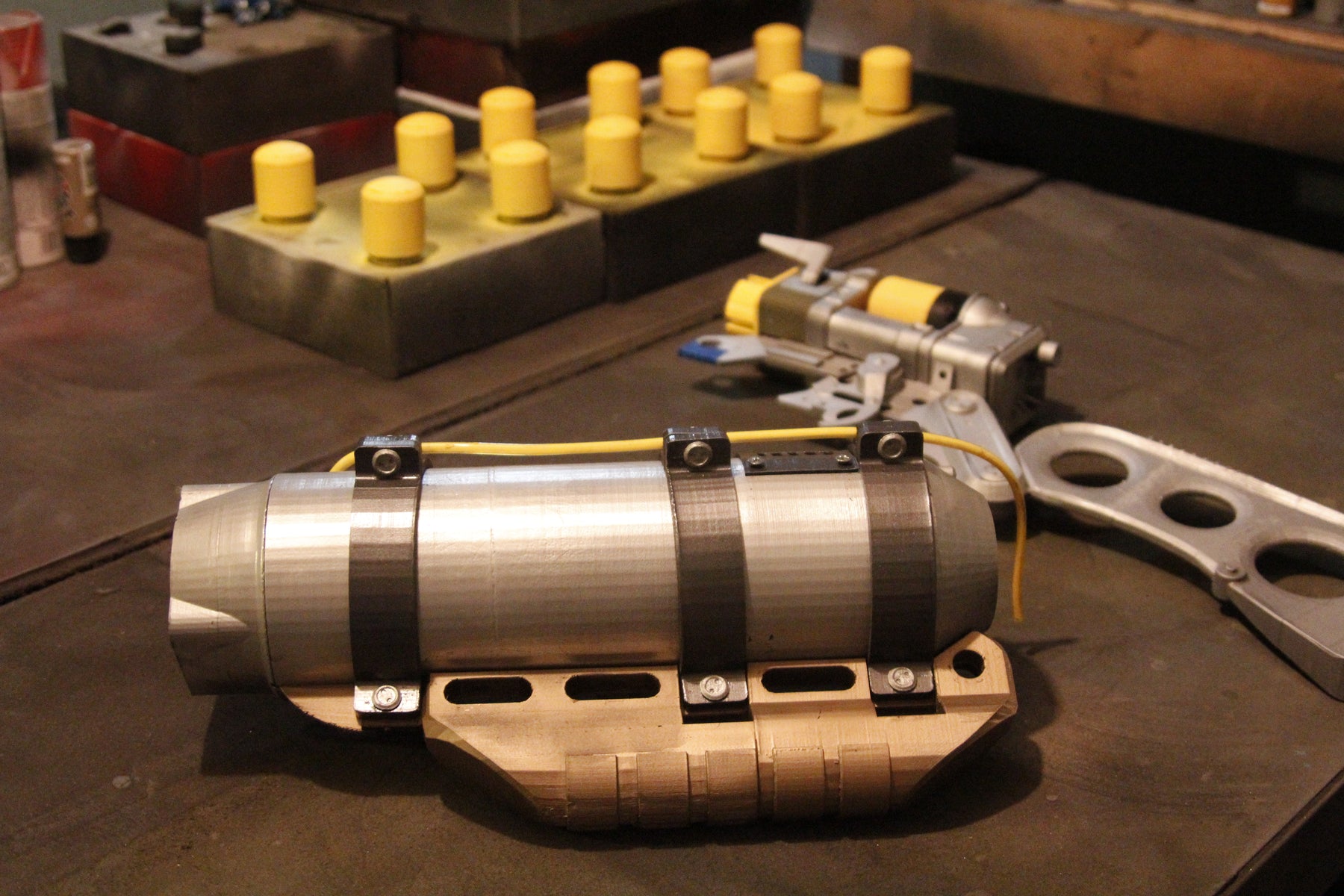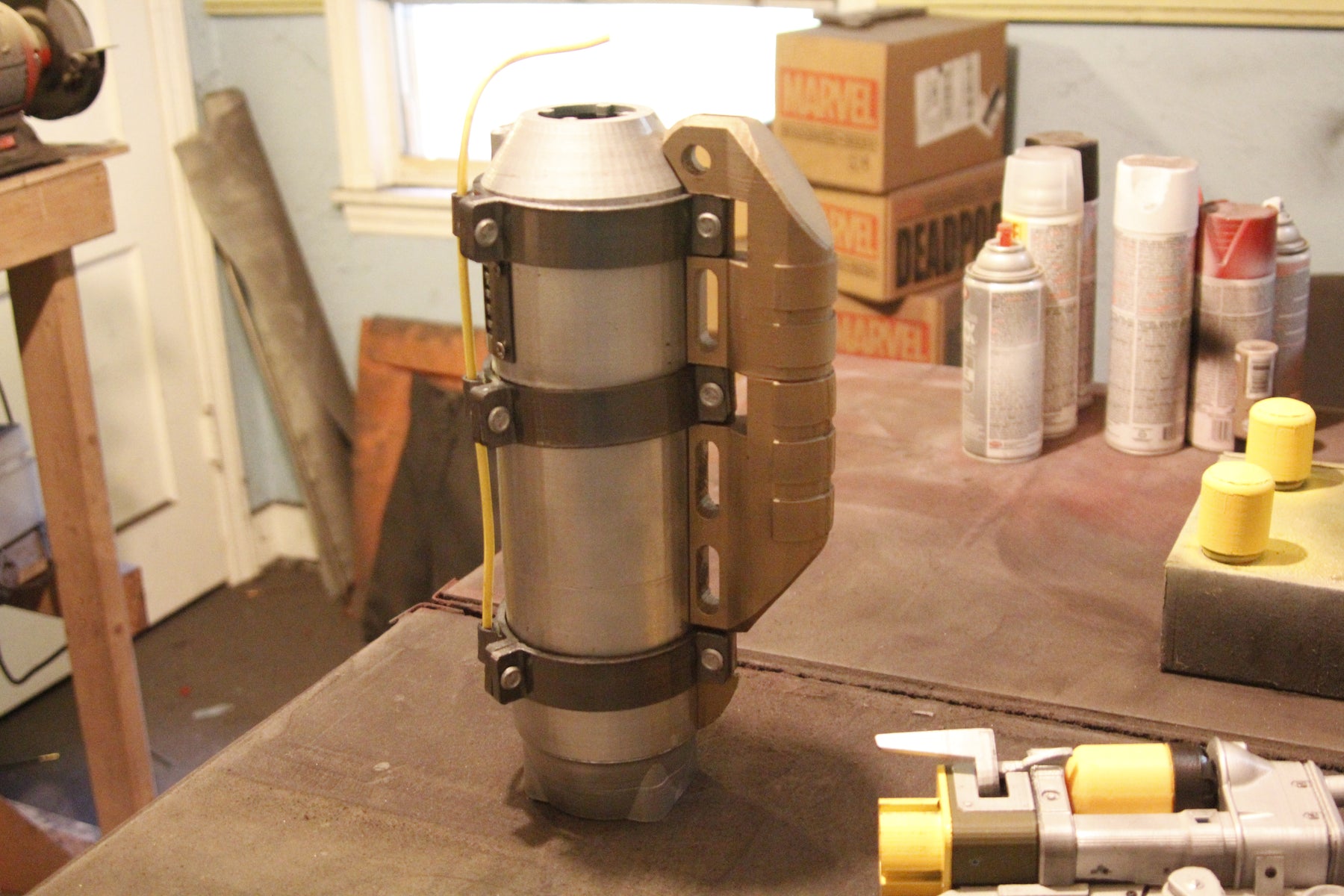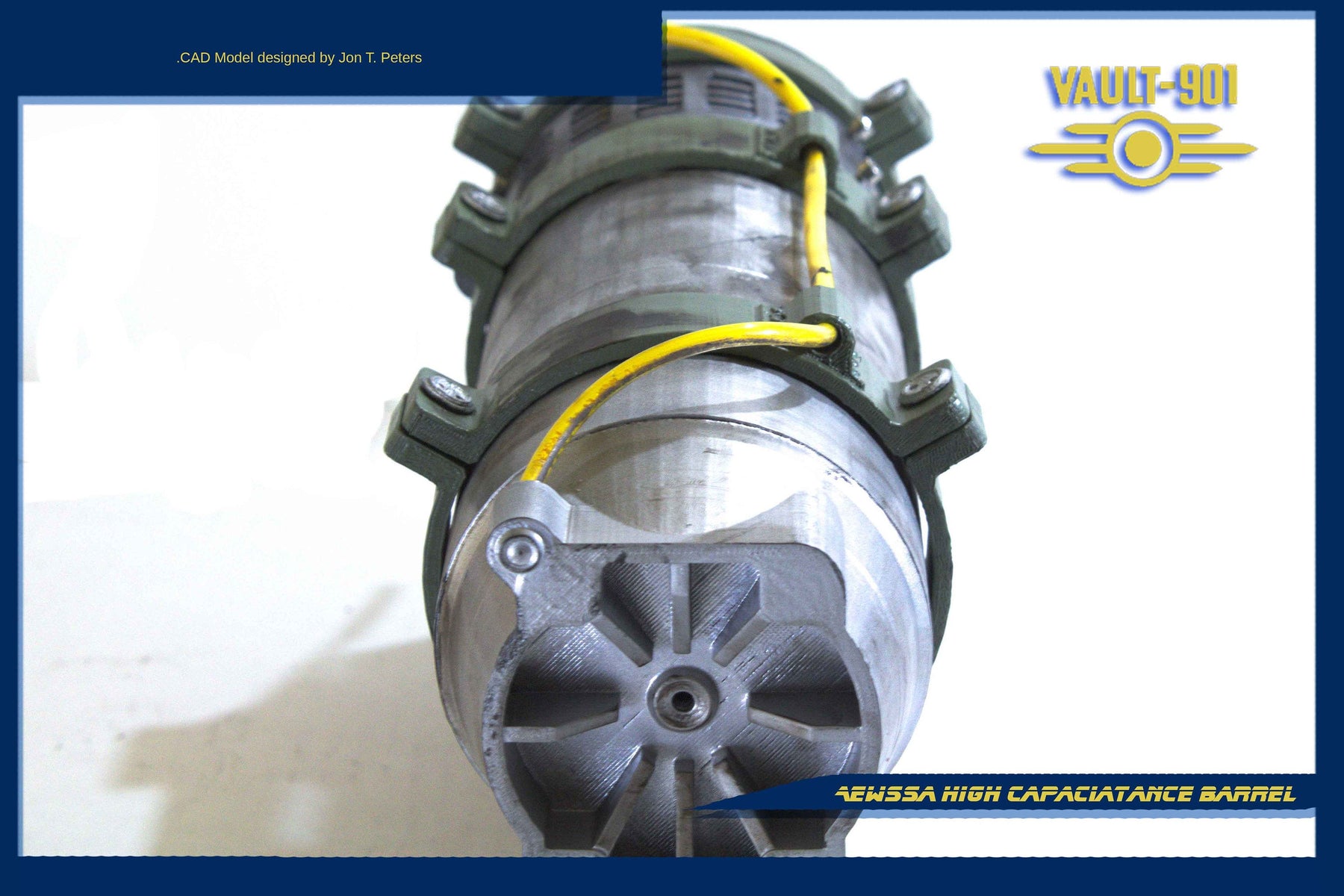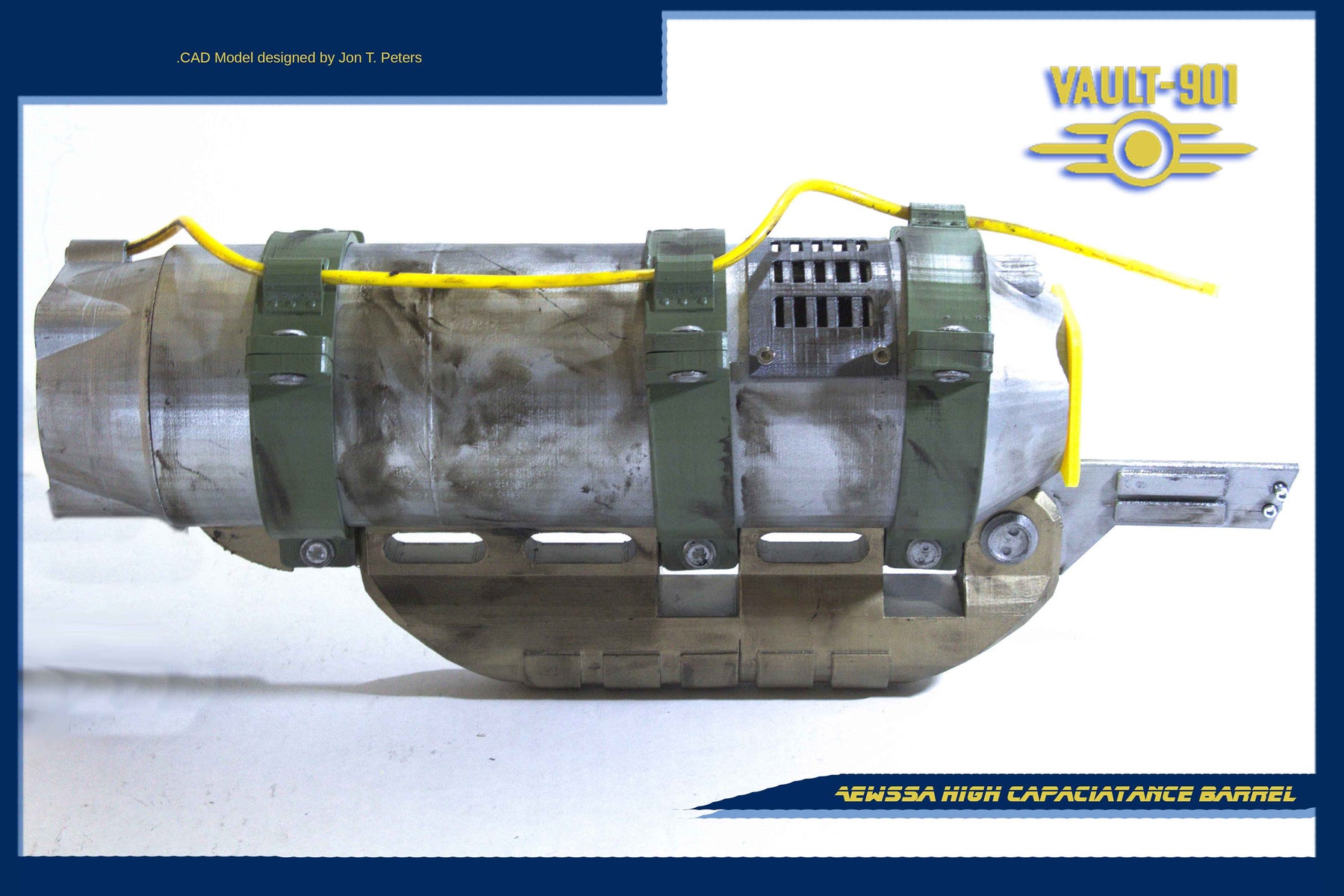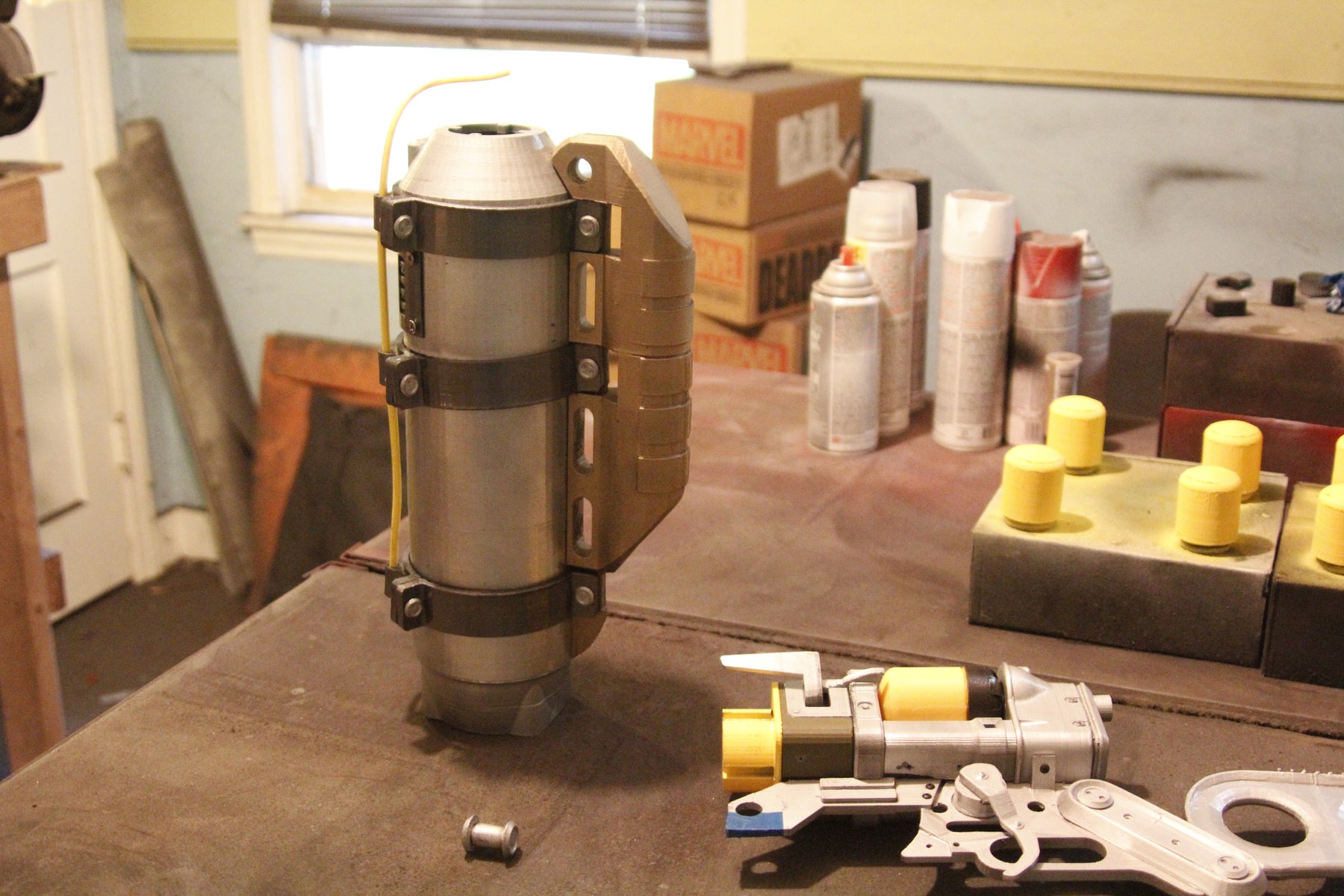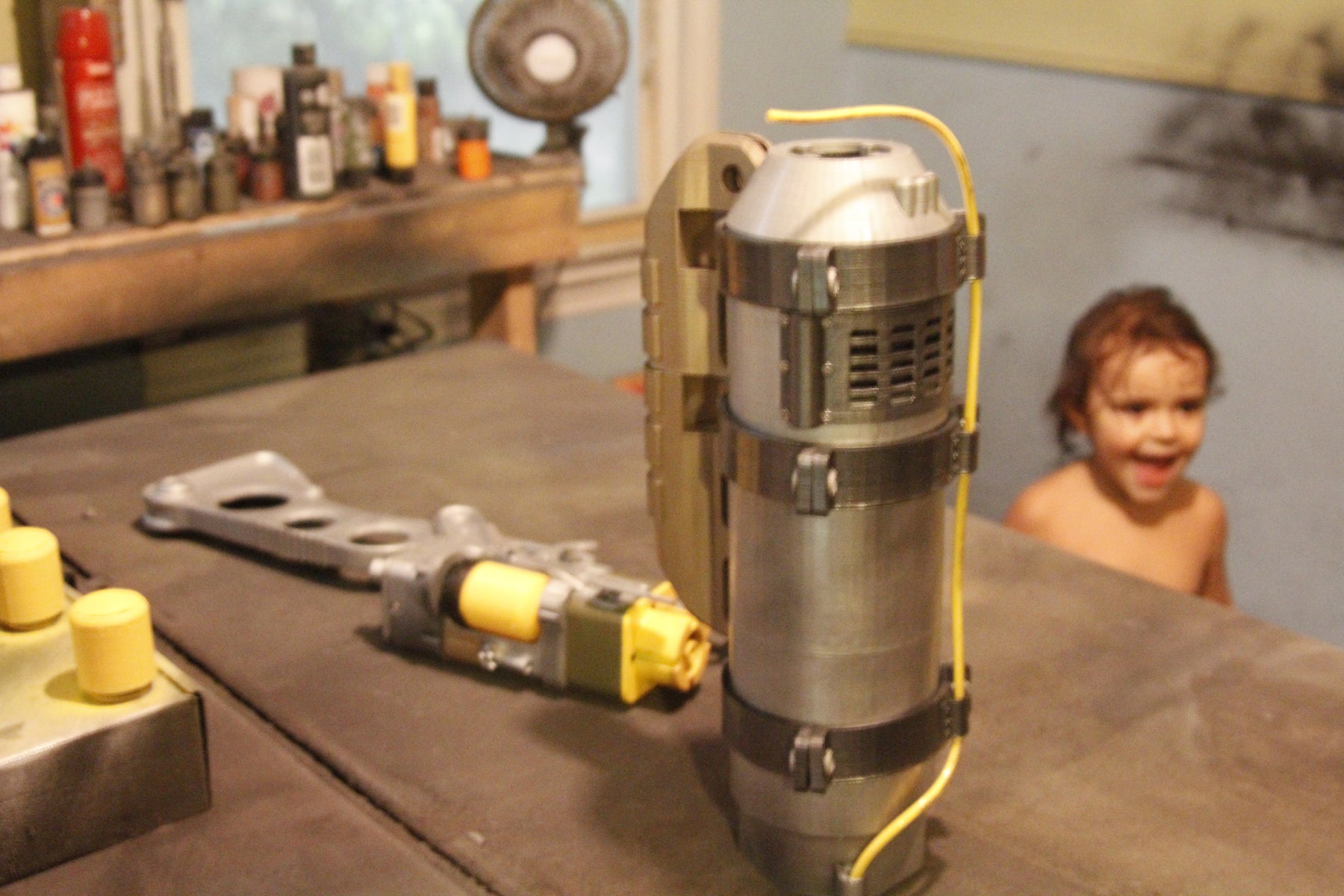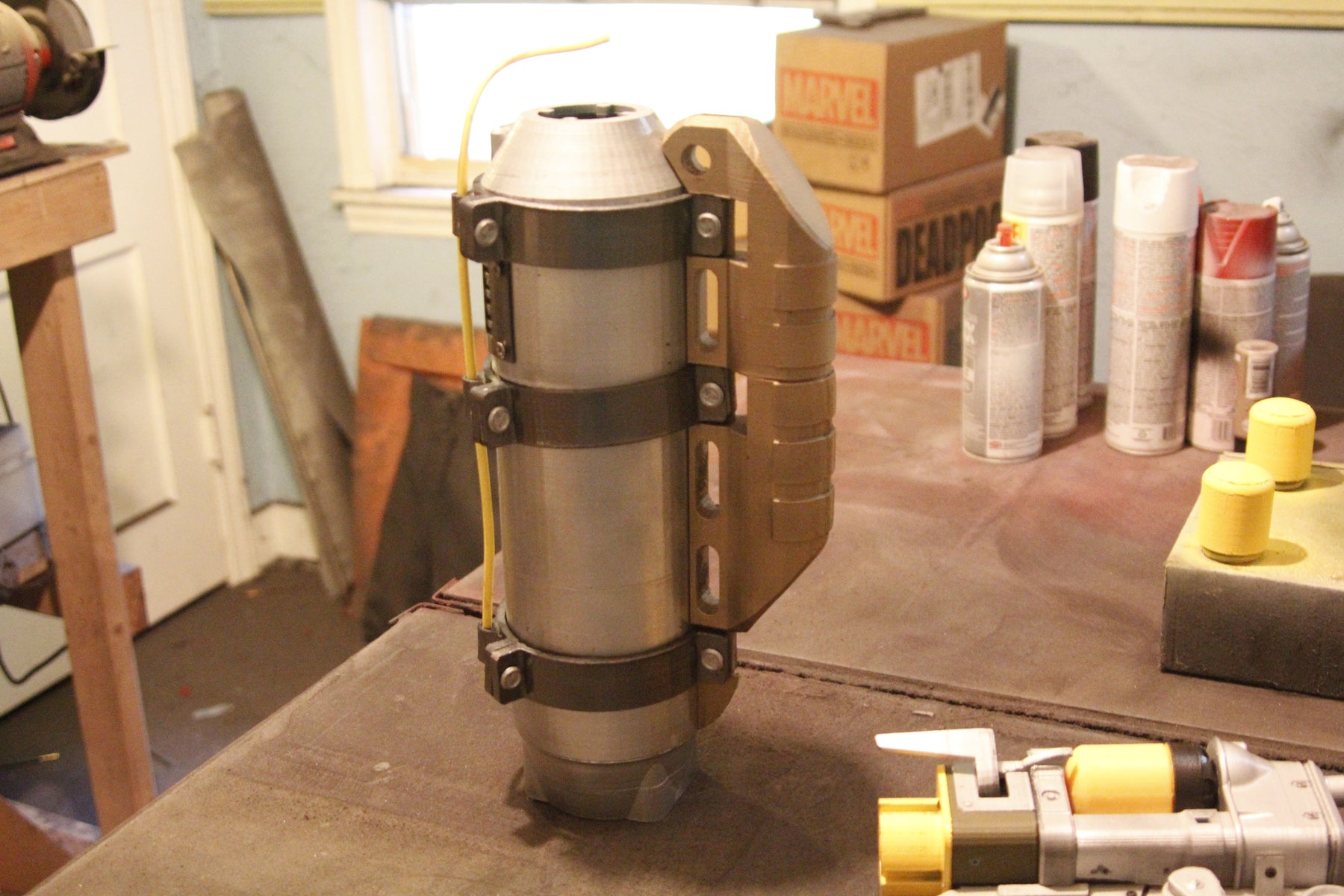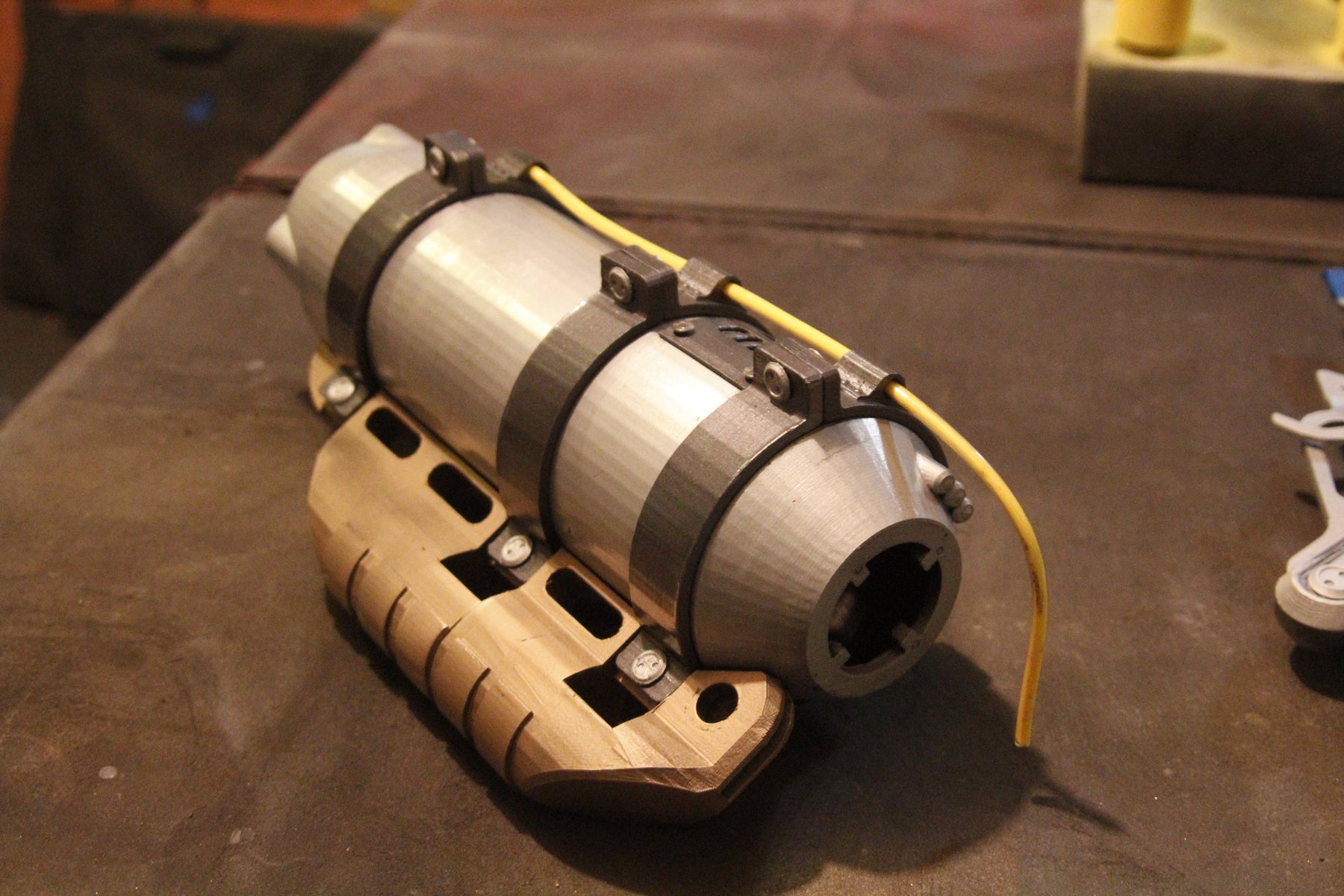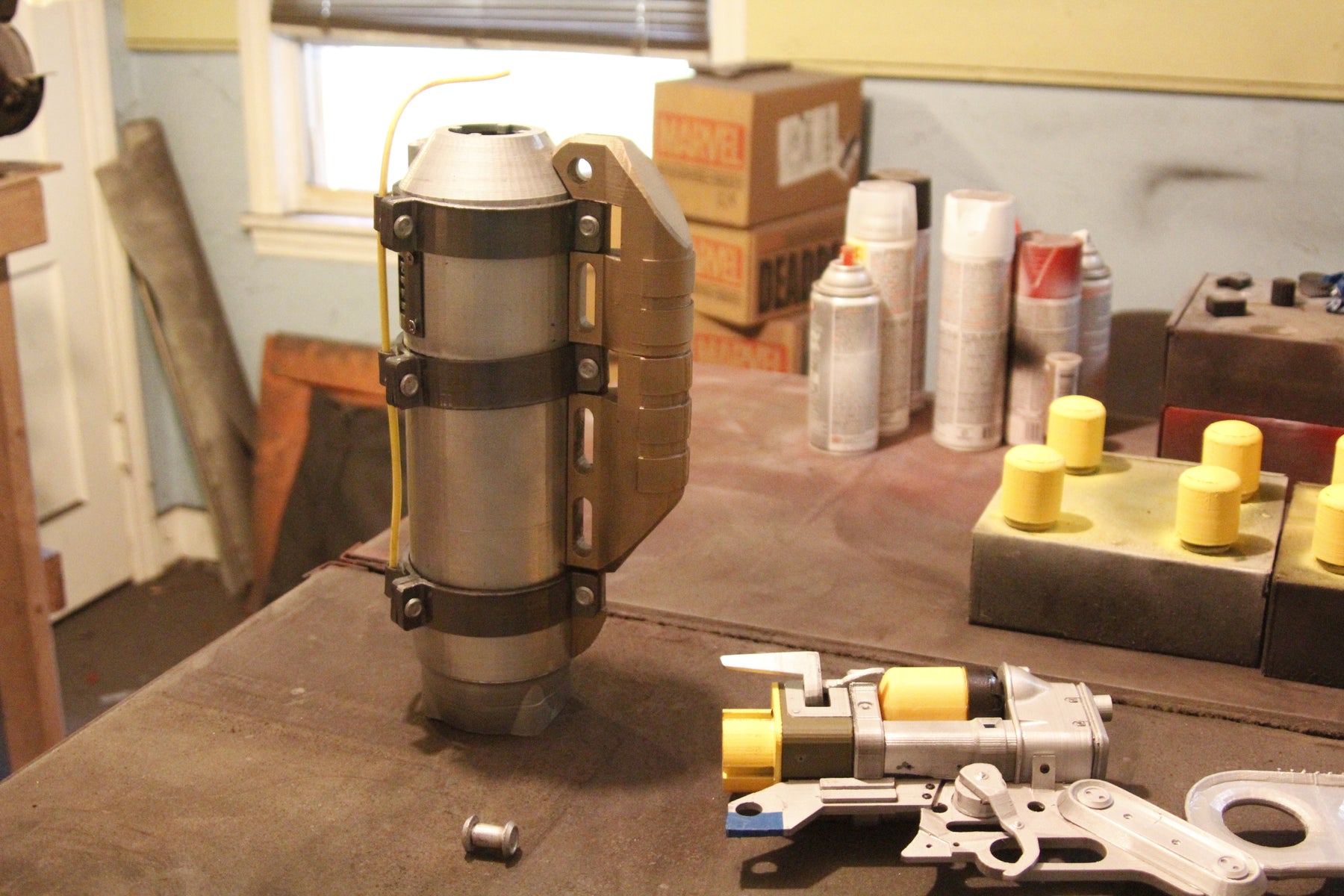 AES-11 Sniper Barrel DIY Kit
3D-printed using recyclable, plant-based materials. 30-day money-back guarantee.
The scientists at Wattz Consumer Electronics R&D asked the drawing board in their lab "How could we maximize the capacitance of the AEA-14 to give it more umpf? while minimizing moving parts along the barrel for our tie and lab coat sleeves to not get caught in. This is the result of their quandary.
Finally, an OSHA-safe variant capable of burning holes through bears of average intelligence. With the Gyro Compensating Lens attached, it converges the beam flat with a 120 deg spread. If the spin rate of the GCL is adjusted to null, it may be used to clean rust off your Power Armor Plates.
However, after using it in the previously stated application, Wattz recommends attaching it to a lower-energy continuous beam-producing tool like those produced by the AEP-7 and AER-9 as the AES-11's high-powered, short burst emissions cut the newly rust-free armor plates in half like a hot knife through butter.
This build contains the Sniper Barrel.
Note that glue or acetone and additional screws + tubing (see build instructions) are needed to assemble this product.
Specializes in 3D printable Cosplay Prop replicas. Pushing the boundaries of designing large builds that can be printed on small machines.
Each item is 3D printed on-demand specifically for you in the closest proximity to you anywhere in the US, Canada, UK and EU. For other locations please check with us.
• Production time: up to 3-5 business days for 3D printing, quality inspection, and packaging. In rare cases, re-printing may extend production time; we'll inform you if this occurs.
• Standard local shipping: delivery within 3-5 business days
• Need your item sooner? Choose Express Printing & Shipping at the check-out (up to to 3 days for 3D-printing + express shipping).
Money back guarantee: at Vulkaza we stand behind the quality of our products and strive to provide the best customer experience possible. If, for any reason, you're not completely satisfied with your purchase, we offer a 30-day money back guarantee.
Our principles
• On-demand printing - we prioritize sustainability by creating products only when needed, reducing overproduction and waste.
• Custom-crafted for you - every item is made individually with care and attention by skilled makers, ensuring exceptional quality.
• Produced nearby - we operate a global network of makers, striving to make e-commerce and consumption more environmentally friendly. Our goal is to offer products made in your city, and currently, 100% of items are made in your home country.
Do not use near open flames or in high temperature environments, as the product may deform or catch fire. Note that 3D printed products are not safe for use with food unless otherwise specified. Clean with cold water.