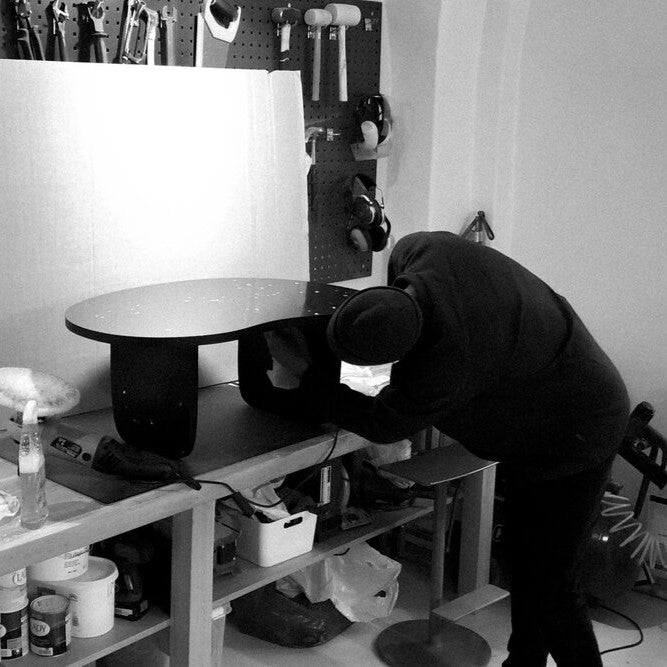 Norwegian Trash
Norwegian Trash is a design studio focusing on recycling and repurposing waste. From fish farm trash to furniture.
We all know furniture should be purposeful and beautiful but it should also be sustainable. That is why we use 100% traceable marine waste and repurpose it into furniture with a unique past. The unique future is entirely up to you.
Norway is experiencing an economic boost from fish farming. This industry has become one of the largest and fastest growing sources of plastic waste in Norway today. Some of this plastic waste – nets, cages, pipes and lining bags – finds its way to NOPREC, one of the few facilities in Norway that actually makes a usable resource out of this type of plastic: plastic granulates. These plastic granulates is used to made the Resurface table.